PAJCCI expresses concern over excessive documentation in clearance of Afghan Transit Trade goods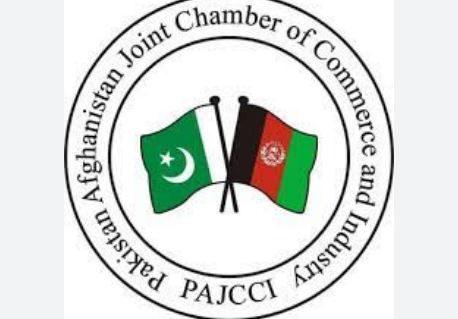 DNA
From Shamim Shahid
PESHAWAR: Director Pak-Afghan Joint Chamber of Commerce and Industry (PAJCCI), Zia-ul-Haq Sarhadi has expressed concern over excessive documentation and demand of irrelevant documents at Karachi sea port causing delay in clearance of containers imported under Afghan Transit Trade Agreement.
In a press statement issued here on Tuesday, Zia-ul-Haq Sarhadi who is also President Frontier Custom Agents Association said the practice of excessive documentations is not only causing delay in clearance of goods, but also diversion of trade to sea ports of other countries including Cha Bahar and Bandar Abbass in Iran.
The Afghan traders, Zia added, have conveyed their concern and resentment to PAJCCI regarding demand of unnecessary documents during clearance of goods at Karachi port imported under the Afghan Transit Trade facility.
Leading Afghan traders including Khan Jan Alkozey who is also Co-Chairman of PAJCCI, Youna Mohmand, President Afghanistan Chamber of Commerce and Industry and government representatives recently held a press conference in Kabul to raise this issue that is affecting the business, he added.
The Afghan businessmen, Zia continued, said they are not facing such kind of hindrances while importing goods from other countries.
He demanded of the quarters concerned to take notice of this practice which is not only causing delay in clearance of goods, but is negatively affecting revenue generation due to shifting of business to ports of other countries.
Zia said thousands of people are associated with Pak-Afghan Transit trade from landing of imported goods in Karachi to its transportation from sea port to Afghanistan and if the business is shifted to other countries it would render hundred of thousands of people job less.
In the prevailing circumstances of global economic recession, it is need of the hour that our concerned departments should chalk out policies with focus on providing ease of doing business to promote commerce and trade and create livelihood for people, he stressed.