Army chief's statement is our national agenda: Pervaiz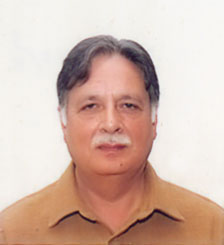 ISLAMABAD, 19 APR (DNA) – Federal Information and Broadcasting Minister Pervaiz Rashid said that there was national consensus on eradication of corruption in Pakistan.
Reacting to the statement of Chief of Army Staff (COAS) General Raheel Sharif about uprooting corruption on Tuesday, Rashid said that all state institutions could talk about the issues of national agenda. "The statement of army chief is our national agenda," he said, adding that all stakeholders should work together for corruption-free Pakistan.
"We have completed several mega projects over the last three years. There is not a single allegation of corruption," he said. The Transparency International has admitted that corruption rate has gone down in Pakistan during our term.
"Corruption was carried out in the past and governments were also toppled in the name of corruption," Rashid added. Earlier, General Raheel Sharif visited Signal Regimental Centre in Kohat and called for across the board accountability.
"The ongoing war against terrorism and extremism being fought with the backing of entire nation cannot bring enduring peace and stability unless the menace of corruption is uprooted. Therefore, across the board accountability is necessary for the solidarity, integrity and prosperity of Pakistan," General Sharif said. DNA
———————————————