British Army's, Chief of the General Staff, Visits Pakistan to Maintain Defence Relationship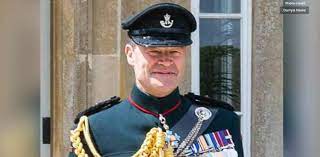 British Army's, Chief of the General Staff, Visits Pakistan to Maintain Defence Relationship
DNA
ISLAMABAD: The British Army's Chief of the General Staff, General Sir Patrick Sanders KCB CBE DSO ADC Gen, arrived today in Pakistan for a routine three-day Defence Engagement visit.
During his visit General Sanders will meet with Pakistan's Chief of the Army Staff, General Asim Munir, and amid other defence engagements, will watch the British Army Polo Team compete against their Pakistani Army opponents in Lahore. This sporting contest will also feature performances from the Band of the Honourable Artillery Company, of which General Sanders serves as the Colonel Commandant.
This visit forms part of the UK's commitment to maintaining its well established defence relationship with Pakistan, which has seen over the last twelve months: numerous defence exchanges, a joint naval training exercise featuring HMS Lancaster and several high level military visits to both the UK and Pakistan. These defence engagements whilst routine, are highly important, as frequent exchanges, exercises and visits ensure that a high level of mutual understanding exists between the UK and Pakistan, which can further assist in strengthening regional security.