Replacing Khursheed Shah threat to parliament's stability: Bilawal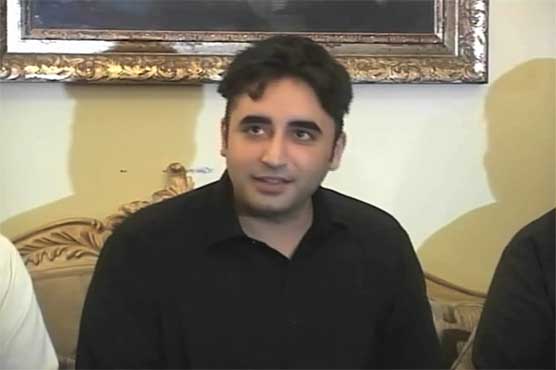 KARACHI, SEPT 27 (DNA) – Pakistan People's Party chairperson Bilawal Bhutto Zardari has branded replacing Khursheed Shah with a fresh opposition leader in the National Assembly, a threat to parliament's stability.
Bilawal has criticised the understanding between Pakistan Tehreek-e-Insaf and Muttahida Qaumi Movement to back Shah Mehmood Qureshi as the new leader of the opposition.The PPP chief has held the move an attack on the parliament and the strength it has to steer the country in the right direction.
He said that all the 'remote controlled' efforts to sack Khursheed Shah would fail.
Bilawal has hailed Khursheed Shah as the central role-player in strengthening the parliament and protected its sanctity during crisis which had posed threat to parliament's stakeholders.
It was Khursheed Shah's efforts that Pakistan Tehreek-e-Insaf and Muttahida Qaumi Movement are there in the parliament in the present times. Whilst PTI and MQM are attempting to axe the roots of the parliamentary setting, both the political fronts continue to enjoy facilities provided by the institution.
PPP chairperson said that the authority that the parliament has over appointment of chief election commissioner, chairman of National Accountability Bureau and interim governments could not be changed as per the wishes of a group or a person.