PM inaugurates renovated Islamabad airport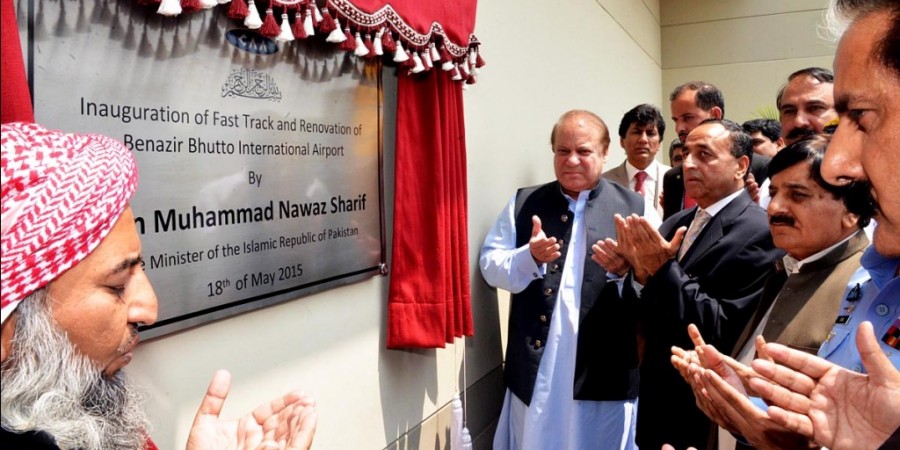 ISLAMABAD: Prime Minister Muhammad Nawaz Sharif inaugurated the improved services at Benazir Bhutto International Airport Islamabad on Monday.
Air Chief Marshal Sohail Aman accompanied the Prime Minister.
The Airport has been upgraded and renovated at a cost of 450 million rupees to provide added facilities for domestic and international passengers.
The new facilities include Delta Taxi Track, Fast-Track Building, Business Class Fast-Tack and Business Class Lounge.
New Taxiway will save one hundred and twenty million rupees per month for airlines.
Adviser to Prime Minister on Aviation Shujaat Azeem gave detailed briefing on the upgraded and renovated project at the airport.
The Prime Minister visited different departments of the airport. The counters for passengers have been increased at the airport. Car parking space has also been increased.