Iran, Pakistan to hold expert meetings on counterterrorism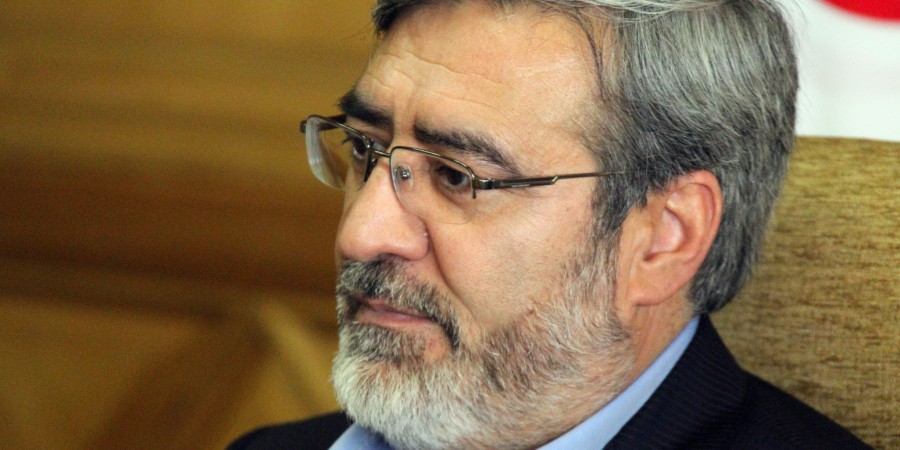 TEHRAN:  Experts from Iran and Pakistan are set to hold a series of sessions to discuss how the two neighbors can coordinate efforts in the fight against terrorism and narcotics smuggling, Iran's interior minister announced.
In the planned security and economic meetings, Iranian and Pakistani experts will explore practical measures to counter terrorism and smuggling, Abdolreza Rahmani Fazli said Monday at a joint press conference with Pakistan's Minister of States and Frontier Regions (SAFRON) Abdul Quadir Baloch, in Tehran.
Rahmani Fazli also unveiled programs to deal with the security challenges along Iran-Pakistan borders.
For his part, the Pakistani minister voiced Islamabad's resolve to "allay Iran's concerns" over the issue of outlaws who cross the border and enter Iran.
Baloch, however, claimed there is exaggeration about the entry of Pakistani-based terrorists into Iran.
The Pakistani official is in Iran for quadripartite talks among Iran, Afghanistan, Pakistan and the UN High Commissioner for Refugees to discuss the conditions of Afghan refugees in Iran.
Baloch's visit to Iran comes a month after Iranian Foreign Minister Mohammad Javad Zarif paid a visit to Islamabad, where he called for the expansion of cooperation between Iran and Pakistan against security challenges along the two countries' shared borders.
Zarif had also described the terrorist attacks happening occasionally along the borders as "sad and regrettable", and said promotion of security cooperation between the two countries is "crucial" to countering such attacks.
In early May, eight Iranian border guards were killed in the country's southeastern province of Sistan and Balouchestan when assailants coming from Pakistan opened fire on them in an ambush and escaped across the border.