PM Nawaz certain of victory in 2018 election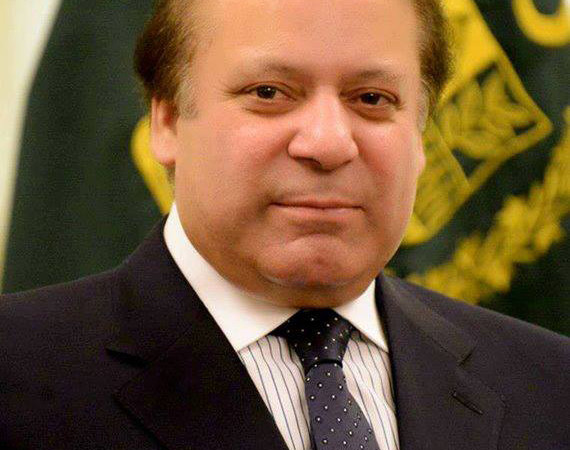 ISLAMABAD: Prime Minister Nawaz Sharif on Wednesday implied that his government would return to power following the 2018 election. He was addressing a public meeting in Chitral when, in a departure from the PML-N's familiar refrain that most major road and power projects announced by the government would be completed by 2018, Nawaz told the gathering: "Some of these projects will be finished by 2018."
"Those that aren't will hopefully be completed after 2018," he said, quickly adding: "And we will be the ones to complete them…because we believe in serving the people… And Nawaz Sharif never makes an announcement that he cannot fulfill."
"Today I am only here to see the Lowari tunnel," the premier said. "This project should have been completed some time during the last three to four years," he said, adding that it had been underway for about 55 years.
"It will be complete by June 2017," Nawaz said in a shift from his earlier proclamation that he would "inaugurate the project in December 2016 at all costs".
"From your applause, your affection and your loyalty, I can tell that you love me as much as I love you," he told the gathering.
The prime minister took a moment out of his speech to issue what appeared to be a rejoinder to Pakistan Tehreek-i-Insaf chief Imran Khan who a day earlier announced a public march towards Raiwind on September 24. Imran had said that the public march was going to be an important undertaking because Prime Minister Nawaz Sharif "is accused of corruption…an allegation that was revealed through the Panama Papers".
"I don't reply to those who make contentious statements on TV, or even take notice of such statements," the prime minister said.
"I can only pray that God guides them," he said to a smattering of laughter.
"Why are you laughing?" he asked his audience. "Praying for guidance is a good thing… I hope God guides them to work with us for the country's progress."
During the gathering, President PML-N Chitral thanked the prime minister for his attention towards the region's development.
During his visit, the prime minister announced and inaugurated several development projects, including a broadband sustainable development project for Chitral and Shangla, and the expansion and repair of the 25-kilometre-long Bon Bozand Torkho highway.
"Lots of universities will be built here," Nawaz said. "We are spending Rs17 billion on roads [in Chitral]; they will not be less than motorways. You can call them motorways if you like," he said.