US-based company shows interest to invest in KPK oil, gas sector: Imran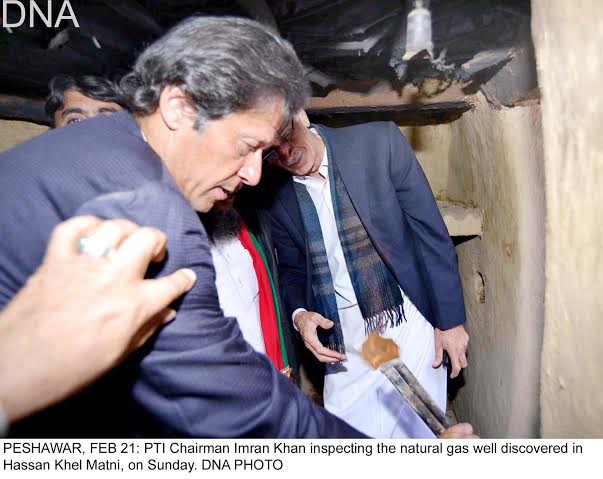 PESHAWAR, 21 FEB, (DNA) – Pakistan Tehreek-e-Insaf Chairman Imran Khan says a US-based company has shown interest to invest one hundred billion dollars in oil and gas sector of Khyber Pakhtunkhwa.
Talking to newsmen in Peshawar Sunday, he said Khyber Pakhtunkhwa has great potential of oil and gas. However, there is need to allocate maximum resources for exploration of these reserves.
He said huge reserves of natural gas have been identified at six places at Mattani, in the outskirts of Peshawar.
Khan stated that Sindh and Balochistan are running out of the reserves.
Imran Khan also demanded of the federal government to issue an NOC for exploration of natural gas in Khyber Pakhtunkhwa where he said large reserves have been discovered.
Imran Khan urged the federal government to provide security and other facilities to foreign investors.
"An American company is keen to invest but, the federal government is not issuing NOC. This is not an issue between PML-N and PTI; instead it is a matter of Pakistan's prosperity.
"We all need to think about Pakistan as foreign investment has already declined in the country".
The PTI chairman has said that instead of investing Rs200 crore on Orange Line project, the federal government should spend the money on the oil and gas reserves in KPK.
Imran Khan further said that 18 hours of loadshedding is being done in KP causing severe problems for the citizens whereas electricity prices are also on the rise.
"Electricity prices are touching the sky while load shedding is also rampant," he said.
He said power crisis is the biggest problem facing the country. =DNA