Govt has no plan to clip NAB powers: Interior Minister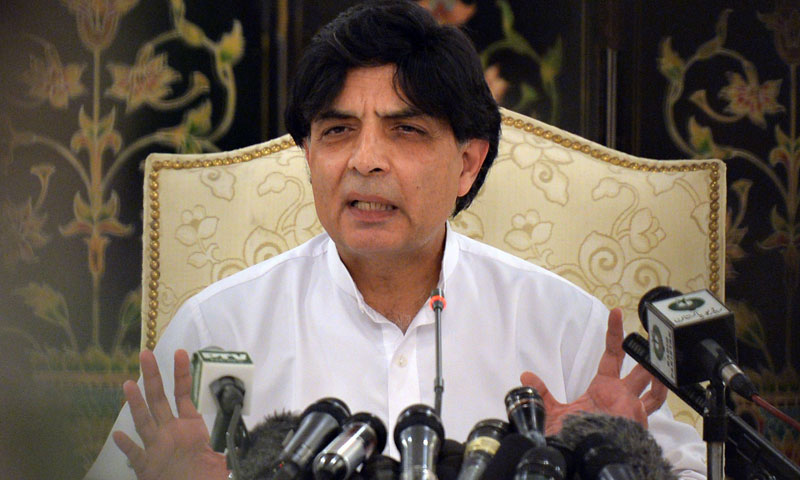 ISLAMABAD, 21 FEB, (DNA) – Interior Minister Chaudhry Nisar Ali Khan has said the government has no plan to clip the powers of National Accountability Bureau.
Addressing a news conference in Islamabad on Sunday evening, he said the government is neither annoyed with or afraid of it.
He recalled that the NAB institution was, in fact, constituted by military dictator General Pervez Musharraf against PML-N leadership.
He said both General Musharraf and former President Asif Ali Zardari used NAB for thirteen years against PML-N leaders, but could not find anything wrong. So when the hostile governments could not prove any irregularity against PML-N leadership, how can they be scared now.
In fact, Chaudhry Nisar said the Prime Minister had advised NAB not to harass investors and businessmen, who had complained to him about the intimidation by the NAB.
Therefore, he stressed, the Prime Minister's statement should be taken in this very perspective. =DNA
==========