Three blasts in Saudi Arabia; casualities feared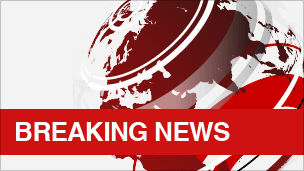 JEDDHA, JULY 04 (DNA) – A suicide blast has occurred in the Saudi Arabia city of Khateef. A suicide bomber reportedly blew himself up near a mosque where people were offering prayers. Many people are feared killed in this attack.
It may be mentioned here that the blast took place in the Eastern city of Khateef of Saudi Arabia. The Saudi Arabia has witnessed many blasts in the near future. Reports state the United States consulate is also located near the place of blast and eye witnesses are of the view the US consulates was a target of the bomber.
Reports suggest the second blast took place near US consulate in Jeddah around 3 a.m. local time and that it appeared that at least two police officers were slightly injured in the attack.
The Saudi media reported that the policemen were slightly injured and that they were taken to the hospital. The report did not specify how many were hurt. None of the bystanders in the parking lot were injured in the attack. Police found three devices inside the bomber's car. A bomb disposal unit used a robot to detonate them, said a journalist who was on the scene.
The Saudi Interior Ministry is investigating the case. A U.S. State Department official said all chief of mission personnel were accounted for. The bombing came after a week of attacks in Turkey, Bangladesh and Iraq, which have left many on edge.
Third bomb blast was occurred in the Holy City, Medina . Reports say that the blast in Medina was caused by short circuit however no causalities are reported yet in result of this blast.
Panic has gripped the city after these blasts and the Saudi authorities have put security on red alert. DNA