Structural reforms must for sustainable economic growth: PIAF Chairman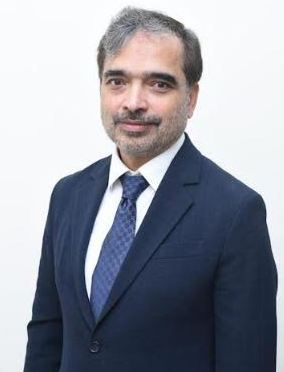 DNA
ISLAMABAD: The Pakistan Industrial and Traders Associations Front (PIAF) has said the real answer to country's problems lies in the structural reforms, as there are a number of inefficiencies in tax collection, which must be removed.
In a statement, the PIAF Chairman Faheemur Rehman Saigol observed that the tax compliance should be improved and tax base should be enhanced, which cannot be achieved with a single policy change, but through a systemic approach. He said that businesses are already in a complicated state-of-affairs, while anti-business actions against business community will not only add to the miseries of the business community but also promote trust deficit between the government and the business community.
He said that in the past instead of focusing on controlling under-invoicing, curbing smuggling and expanding the tax net, the FBR seems to be inclined to pressurize registered taxpayers, who are already suffering due to a high rate of sales tax, income tax, and custom duties by creating fictitious cases for recovery of outstanding dues to meet revenue target.
The PIAF Chairman also called for building a structure in the country, which is in accordance with the requirements of time, as it is easy to weaken institutions but it takes a long time to rebuild them. Whatever appointments government makes to the heads of the institutions should be based on transparency and merit, he said.
Faheem Saigol said that the economy has just come out of the dark shadows but it is still facing the aftershocks and the businessmen are doing their best to makeup the losses incurred during that period, the PIAF Chairman said.
He said that only direct taxes can improve tax collection, as the existing tax system is heavily skewed toward indirect taxation.
PIAF chairman said the registered businesses are required to comply with various departments involving a lot of financial and time resources, whereas unregistered businesses are free from all such hassles, he maintained. He also emphasized that concentrating on import substitution is imperative to narrow import bills and certain imported products such as oil are of a fixed nature, therefore, the government needs to enhance focus on import substitution industries, as chemicals, agriculture and steel are potential industries.
He said that undertaking structural reforms require political will. He said that enacting structural reforms, such as improvements in tax collection system, bureaucracy and ease of doing business requires major political will and strict implementation of policies, he added.
He stressed the need for reforms, with a keen focus on value-addition for a sustainable economic growth, recommending the government to raise exports to double digit of the GDP, as Pakistan's exports have bounced back after witnessing decline.
He said that consistent borrowing by developing economies to shore up its reserves in desperate times is only to lead towards a debt trap. He said that borrowing from friendly countries should only be seen as a short-term solution to prevent reserves depletion and consequent further depreciation of the currency.
PIAF chairman stressed that focus should be on promoting exports and restricting imports alongside making domestic industry more competitive and subsequently expand its export market.
He said that exports of goods and services are an injection into the circular flow of income leading to a rise in aggregate demand and an expansion of output, helping raise per capita incomes and reduce extreme poverty especially in developing economies like Pakistan.
He observed that the donor agencies should be considered as a stop-gap arrangement, which may have forced excessive devaluation, steep monetary tightening, cut in development and defence expenditures. Loans simply serve to bridge the gap until the effects of the reforms take effects. The problem occurs if the country takes loans but fails to reform, he added.