Rangers arrest MQM London leader Dr Hasan Zafar Arif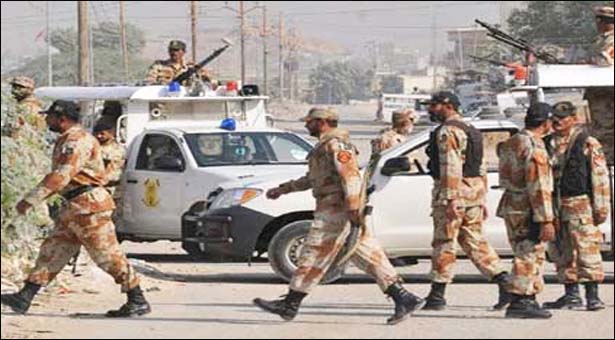 The Rangers on Saturday took into custody Professor Dr Hasan Zafar Arif of the London-based Muttahida Qaumi Movement.
Dr Hasan Zafar Arif was taken into custody outside the Karachi Press Club where he was due to address a press conference.
Before he arrived at the press club's premises, a large number of Rangers personnel had taken positions in the surrounding area and were checking the vehicles that were passing by.
He was taken into custody before he could enter the press club. He was taken in a Rangers mobile van that took him to an undisclosed location. Following this, the party decided to cancel the press conference.
In a tweet, MQM London's Wasay Jalil said coordination committee member Kunwar Khalid Younus was also detained by members of the paramilitary force.
Dr Hasan Zafar is one of the nine Pakistan-based members of the new coordination committee as constituted by the London-based MQM. He is also a former faculty member of Karachi University's philosophy department.
The 12-member interim coordination committee was formed by MQM's London-based leadership in an attempt to regain organisational control of the party which it almost lost following the Aug 22 incendiary speech of party founder Altaf Hussain.
Dr Hasan Zafar had recently joined the party along with four other members — Advocate Ishaq, former president of the National Students Federation Momin Khan Momin, Amjadullah Khan and Advocate Idrees Alvi — of the new coordination committee.
Today's development comes a week after he addressed a press conference at the Karachi Press Club during which he demanded that the ongoing "anti-MQM" operation be called off forthwith.
The Oct 15 press conference was the first show of strength by Altaf Hussain against Dr Farooq Sattar-led MQM-Pakistan, which had sidelined and disowned him following his Aug 22 speech.