QAU to remain shut due to students protest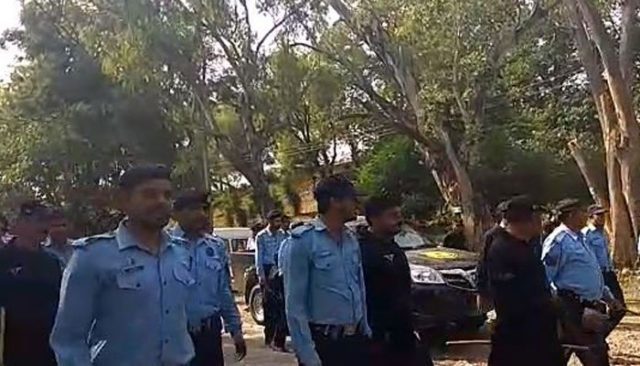 ISLAMABAD, OCT 31 (DNA) – The Quaid-e-Azam University will remain shut as the tense situation did not dissipate after weeks.
At the entry points of the university, police has been deployed and security measures have been increased.
The students will hold a demonstration today and the shuttle service has been suspended too.
The protesting students said that protest will continue until the detained students are reinstated.
The university administration has kept quite on the subject of resumption of educational activities.
In the beginning of October, students started protesting for better facilities at the hostels and for the cancellation of a recent hike in fees.
A heavy contingent of police arrived to control the unrest, firing tear-gas shells to disperse raged students. Authorities also called in Rangers to control the situation.
The arrested students were accused of possession of illegal weapons, wreaking havoc and attempted murder.=DNA
===========