Punjab announces four-day holiday to curb smog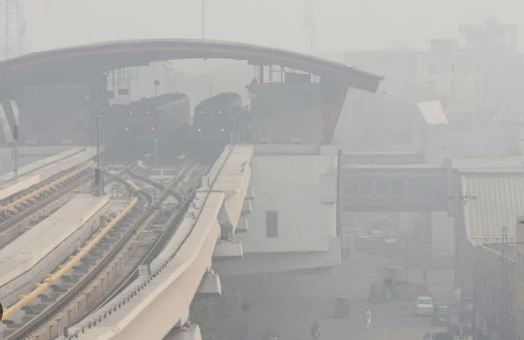 LAHORE, NOV 07 (DNA) — Caretaker Punjab Chief Minister Mohsin Naqvi on Tuesday announced a four-day holiday in specific divisions in response to a severe smog crisis. Addressing a press briefing, CM Naqvi stated that these holidays would be effective from Thursday (celebrated as Iqbal Day, a national holiday) through to Sunday.
The intention behind this move is to mitigate the impact of the smog problem, he added. The provincial chief executive conveyed that a national holiday is scheduled for November 9, and on November 10, schools and offices in Punjab will remain closed.
Naqvi pointed out that schools are already shut on Saturdays and Sundays, but if any school remains open this Saturday, they will be required to close as well. In addition, the markets will be closed on Saturdays, and traders have the option to consider closing shop on Friday if they find it feasible.
Emphasising the importance of these measures, Naqvi appealed to the public, urging them to stay indoors for four days. He emphasized that this decision was made after thorough consideration.
Earlier, the chief minister highlighted that Lahore had earned the unfortunate distinction of being the "worst smog-affected city" globally. He expressed concerns about reports of children experiencing respiratory difficulties and eye infections.
While acknowledging that there are internal factors contributing to this problem, the chief minister attributed the deteriorating air quality in Punjab to neighbouring India.
It's worth noting that earlier in the preceding month, provincial authorities had considered the implementation of an additional weekly day off. However, as the smog situation began to improve, they decided against it and opted to maintain a vigilant watch on the evolving conditions.
It is pertinent to mention here that the Air Quality Index (AQI) of the provincial capital Lahore has spiked to 374, while Multan stood at 442. Pindi Bhattian's AQI was at 257 and Rawalpindi 175. An AQI of 101 to 150 is considered unhealthy for sensitive groups, 151 to 200 is unhealthy, 201 to 300 is very unhealthy, and 301 to 500 is hazardous. — DNA