PM vows to end power load-shedding in PML-N tenure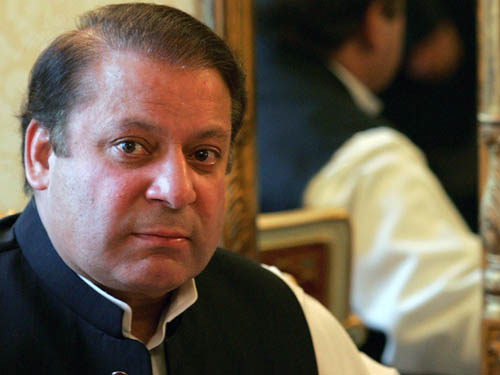 ISLAMABAD, Nov 03 (DNA): Prime Minister Nawaz Sharif said Tuesday that energy sector reforms are top priority of the government, and the team is making relentless efforts to ensure no loadshedding within its tenure.He was talking to Chairman of the Board & CEO of the General Electric Mr. Jeffery R. I'mmelt, an official statement said.The Prime Minister said that due to the reform process of the government the industrial sector of Pakistan is now having zero loadshedding. He added that government is committed to remove loadshedding for domestic users along with providing them with cheap electricity by establishing alternate energy projects.
Mr. Jeffery R. I'mmelt expressed full confidence in government's policies and said that Pakistan's foreign investment policies are best in the region. He also appreciated transparency in Pakistan government.
He said that General Electric will ensure best technology transfer in Pakistan. NNI
============================
PCB says not answerable to ministry
LAHORE, Nov 03 (NNI): The Pakistan Cricket Board said on Tuesday that the PCB is an autonomous organization and answerable to its Patron, the Prime Minister of Pakistan and its board of governors.
The comments came after the Federal Minister of Inter-Provincial Coordination Mian Riaz Hussain Pirzada took notice of the visit to India by the Chairman PCB Shaharyar M. Khan for negotiations with the BCCI president.
The PCB said the International Cricket Council, the global governing body of the game, is sensitive to government interference in affairs of its member boards.
A statement said both stakeholders have been kept apprised of the developments with regard to the PCB and BCCI matters.
The PCB has always conducted its negotiations with the BCCI and other national cricketing entities independently – with the government at no stage ever preventing it from so doing, it said.