Pakistan's role is crucial amid US withdrawal from Afghanistan, says Hasina Sayyed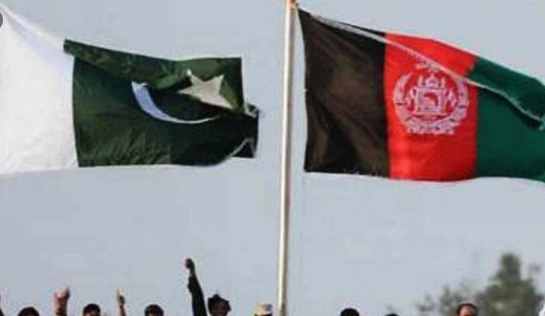 DNA
ISLAMABAD, JUN 16 – Hasina Sayyed, a female entrepreneur and politician from Afghanistan, on her visit to the Institute of Regional Studies (IRS) spoke on the evolving situation in Afghanistan. While expressing her views on the prospects of peace in Afghanistan she argued that peace was achievable if the domestic, regional as well as international community took 'collective responsibility'. The stakeholders must not lose that opportunity to end the conflict in Afghanistan', she stressed.
Pakistan's role in the evolving situation in Afghanistan is indispensable. It had been assisting Kabul in the past, but today the situation demands an enhanced collaboration with Pakistan said Ms. Sayyed. 'We need Pakistan to pave the way for smooth elections, and convince Taliban for a settlement', she said.
Since Afghanistan connects South Asia with Central Asia and Europe, the CPEC project for Afghanistan has gained immense importance. The success of this project, however, is depended on peace in the country. No country including Pakistan would be interested to invest in Afghanistan if violence continues, she said.
Hasina stressed that understanding today's Afghanistan is important as we were preparing to deal with the post-US challenges in Afghanistan. Present day Afghanistan is different from the past. Ms. Hasina was critical of present Afghan leadership and was of the view that no progress can be achieved under them. The new leadership and the young generation were looking for better ties with Pakistan, she emphasized.
While concluding the talks, President IRS, Ambassador Nadeem Riyaz said that we need to invest in the people of Afghanistan. The will of Afghan people is important in any future dispensations. He argued that peace was essential in Afghanistan for the stability in the region.=DNA
==========