Pakistan, Azerbaijan agree to enhance cooperation in bilateral matters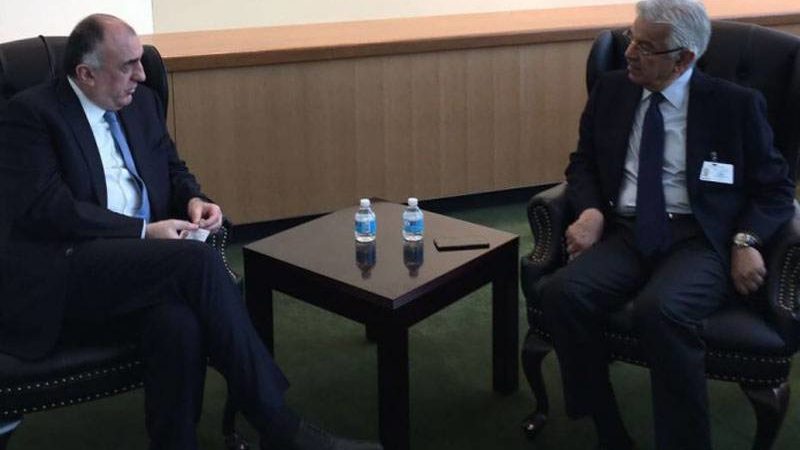 NEW YORK, SEPT 25 (DNA) – Pakistan and Azerbaijan have agreed to enhance high-level contacts and engage more deeply with each other on a broad spectrum of bilateral and regional matters.
On this occasion, Azerbaijan Foreign Minister extended an invitation to Khawaja Asif for an official visit to Azerbaijan.
Khawaja Asif also held a meeting with the Foreign Minister of Saint Kitts and Nevis Mark Anthony Brantley. They agreed to enhance cooperation in diverse fields.
Secretary General of Amnesty International Salil Shetty, also called on Khawaja Asif, to seek Pakistan's support in addressing the grave situation of Rohingya people in Myanmar.
Khawaja Asif emphasised on the need to eliminate the root causes of the situation, and to move beyond addressing the symptoms alone.
He stressed that the fact that some countries are trying to benefit from the situation and hijack the narrative under the garb of terrorism, is both regrettable and unfortunate.
He reaffirmed Pakistan's commitment to support all humanitarian efforts for the victims of ethnic cleansing, i.e. the Rohingya Muslims.