NA Speaker Ayaz terms China a forceful voice for marginalized nations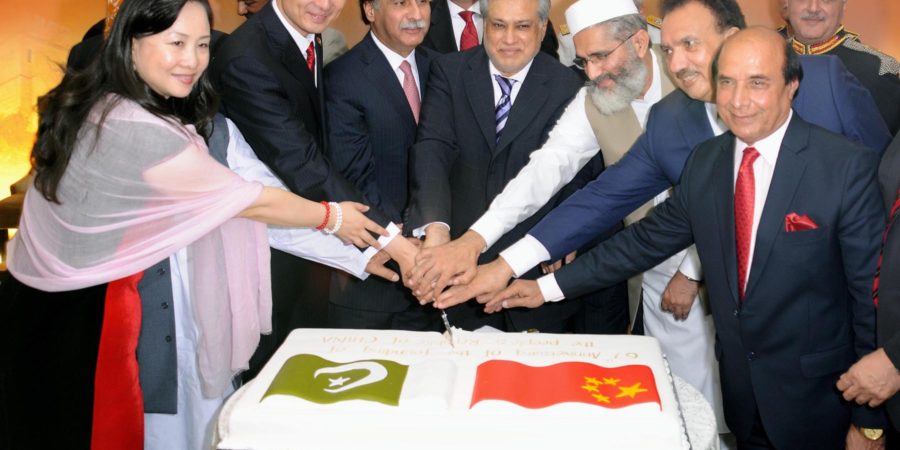 ISLAMABAD, September 27 (DNA): Speaker National Assembly Sardar Ayaz Sadiq has said that 67 years ago People's Republic of China emerged on the international scene as a forceful voice for the oppressed and marginalized nations all over the world.
He further added that Pakistan takes the pride of being the first nation in the world to recognize the establishment of the People's Republic of China and establish diplomatic relations.
He was addressing as a chief guest in a dinner hosted by Chinese Ambassador Mr. Sun Weidong at Islamabad to observe the 67th National Day of People's Republic of China which falls on the first of October.
He highlighted that Sino-Pak relationship is based on the firm foundations of mutual respect, trust, peaceful co-existence and brotherly neighborhood. We have firmly stood by each other in every thick and thin and it is thus that this friendship has passed from one generation to the other, he added.
Sardar Ayaz Sadiq outlined that Pak-China strategic partnership is highly essential for peace and development in the region and beyond. Referring to China Pakistan Economic Corridor (CPEC) as game-changer project for the regional development, he remarked that the realization of CPEC is manifestation of shared dream of unprecedented prosperity for our Region.
The Speaker appreciated the efforts of the Chinese Ambassador Sun Weidong, for his support for Green Parliament Project and for all of his devoted efforts in promoting closer ties between China and Pakistan.  He said that relations with China is bedrock of Pakistan's foreign policy and further added that Pakistan and China are committed to an all-encompassing and enduring partnership to support each other at international and regional forums.