Indian teenager becomes first batsman to score 1000 runs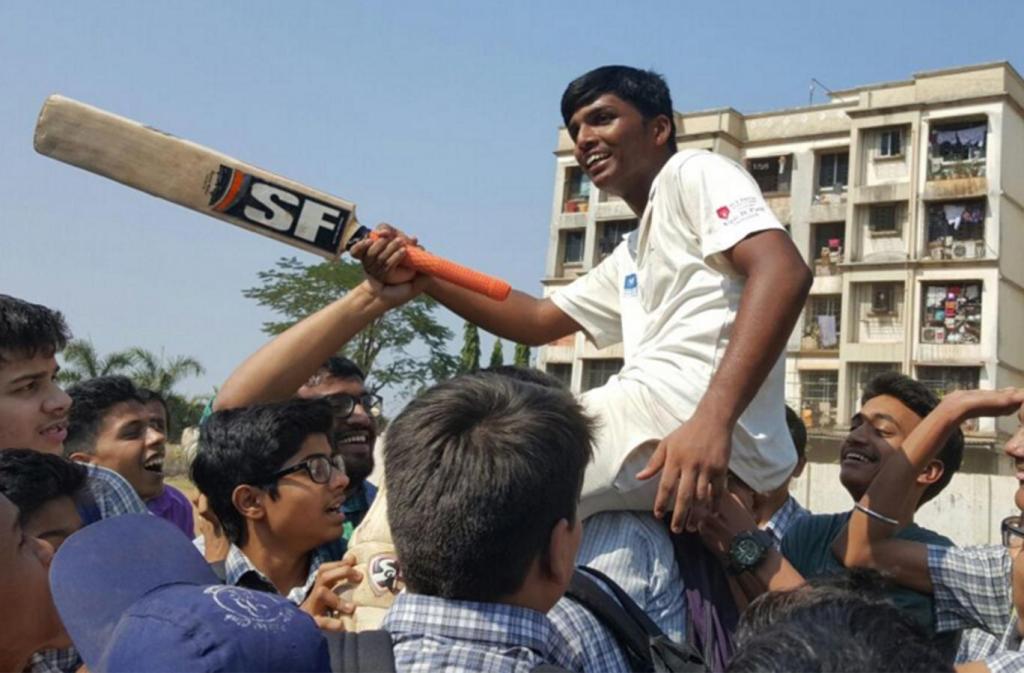 MUMBAI: A Mumbai teenager has become the first batsman to score 1000 runs in an officially recognized innings.
Pranav Dhanawade, a 15-year-old opening batsman, scored 1009 not out playing for K.C. Gandhi School against Arya Gurukul School in a tournament recognised by the Mumbai Cricket Association. His team declared at 1465-3.
Dhanawade smashed 59 sixes and 129 fours off only 323 balls, making the most of the short 30-yard boundary on one side of the ground.
The previous record in minor cricket – below first-class and List A level – was 628 not out by England's Arthur Collins in 1899.
Mumbai has a tradition of big scores in school cricket. Retired legend Sachin Tendulkar first came to prominence with a 326 not out in 1988.
"Congrats #PranavDhanawade on being the first ever to score 1000 runs in an innings. Well done and work hard. You need to scale new peaks!" Tendulkar posted on Twitter.
Ayaz Memon, a leading Indian cricket expert, said it would be a phenomenal feat for any cricketer to score four digits at any level of the game.
"It's just incredible. Scoring 1,000 runs in less than two days at this speed is a great achievement," Memon told media.
But translating this accomplishment from club to international level will be a big challenge for the teenager, he said.