India arrests 11 Pakistani fishermen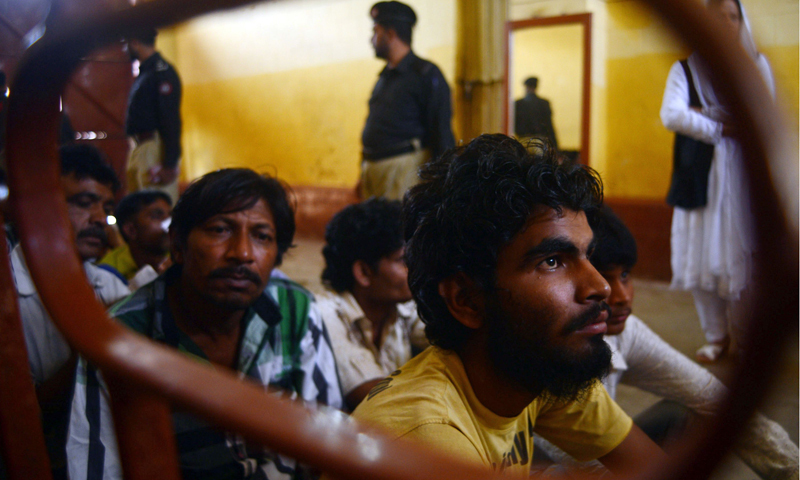 AHMEDABAD, 06 FEB (DNA) – Indian Coast Guard (ICG) on Saturday intercepted a Pakistani fishing boat and arrested 11 fishermen for allegedly violating Indian maritime boundary off Jakhau coast in Kutch district.
"A fishing boat from Pakistan measuring 40 feet in length was intercepted by Indian Coast Guard off Jakhau coast, five nautical miles into Indian waters," Captain Abhishek Matiman, a defence spokesperson told the Press Trust of India. "Eleven fishermen onboard the fishing boat have also been held," he said.
Such arrests are frequently carried out by both countries, as the maritime border in the Arabian Sea is poorly defined and many fishing boats lack the technology needed to be certain of their precise location.
The fishermen often languish in jail even after serving their term, as poor diplomatic ties between the two countries mean fulfilling official requirements can take a long time. DNA