Cyril Almeida admits his story was based on assumptions: FO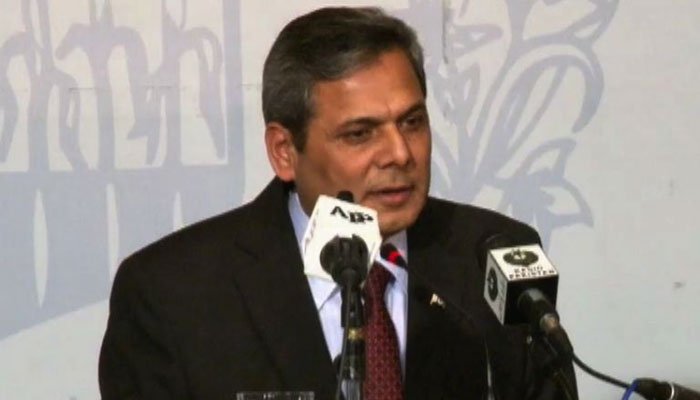 ISLAMABAD, 14 OCT (DNA) – The spokesperson for the Foreign Office, Nafees Zakaria, on Friday defended the government decision to place a travel ban on a prominent journalist over an article he wrote about an alleged rift between the military and the centre by saying Cyril Almeida himself admitted that the October 6 story was based on assumptions.
Speaking to media in the federal capital, Zakaria said that the government has already denied the story of Cyril Almeida since in a bid to eliminate terrorism from the country; all state institutions were working together in unison
Interior Ministry had placed the journalist's name on the Exit Control List (ECL) barring him to remain the country until the completion of a government committee's inquiry into the story, which authorities have repeatedly denied.
The informal committee would decide if anyone was to be prosecuted in relation to the story and would complete this task in about 3-4 days. Almeida, a leading columnist, wrote a story on October 6 that gave an account of a high-level security meeting between civilian and government officials quoting anonymous sources.
The PM office issued three denials of the story, and on Friday Zakaria reiterated them. Commenting on Indian claims of the so-called surgical strikes, the FO spokesperson said the strikes drama was one of India's several fake claims to malign Pakistan as a terror state in the world.
He said reiterated that no such strikes ever happened on Pakistani soil and that India was only exploiting the situation to divert attention from its own security crackdown on protests sparked by the killing of a popular separatist leader, Burhan Wani.
The spokesperson said that India was also trying to stop a United Nations (UN) delegation from visiting the held Himalayan valley as the visit would expose Indian atrocities against innocent Kashmiris.
Nafees Zakaria said Prime Minister Narendra Modi and his government officials were finding it hard to cover their false claims of surgical strikes in front of its own media and the opposition parties.
Zakaria also rejected the claims that Pakistan was becoming diplomatically isolated since the government was moving forward with major deals and projects with the world and highlighting the Kashmir dispute on every platform that matters. DNA