CPEC will bring prosperity in billions of lives: Ahsan Iqbal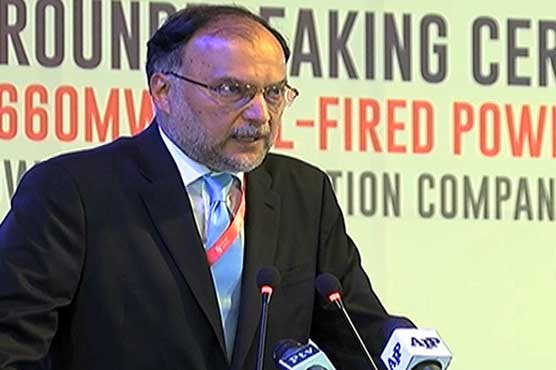 ISLAMABAD, SEPT 29 (DNA) – Interior minister Ahsan Iqbal has said on Friday (September 29) that China-Pakistan Economic Corridor would bring prosperity in billions of lives.
The federal minister called on Chinese development and reforms chief during his China visit and hailed Pakistan-China friendship as the best in the region.
Iqbal said that CPEC provides a platform to consolidate local economies and would help Pakistan learn from China's progress and strengthened economy. He said that the corridor has turned Pakistan-China friendship to strengthened economic partnership.
He asserted that law and order situation was bettering in Pakistan owing to government's efforts. The minister said that a security force comprising of 15,000 personnel was formed to safeguard the corridor.
Ahsan Iqbal called for joint regional cooperation to counter terrorism and build a stable environment for development.
Pakistan has often come under fire from the Western media as a "root of terrorism," but it is also a victim rather than the one to blame.
"Our region paid a heavy price for terrorism after 9/11 with the US invasion in Afghanistan, and the whole region became instable," he said.
He noted after the government launched major operations against those who attacked the Peshawar school and the Red Mosque, Pakistan has almost broken the back of the terrorist groups.