ANALYSIS: Civil-military relations in dire straits?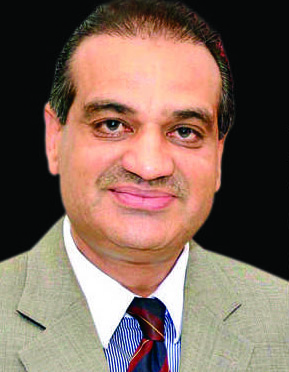 Ansar Mahmood Bhatti
A recent leak in an English newspaper about an internal security meeting held a couple weeks ago, seeks to give birth to controversy that all is not well in terms of civil-military relations. While one may not challenge intentions of the reporter Cyril Almeida, whom I know for quite some time, some parts of the story may appear in conflict with the national security policy and thus providing opponents with an excuse to grill Pakistan and its security establishment. The way the Indian media and some segments of Western media immediately released this story as breaking news, is enough to prove as if they were waiting for this moment. The proxy war between the two institutions is now being fought on TV talk shows.
Pakistan Army under General Raheel Sharif seems to have committed itself to the cause of elimination of specter of terrorism and extremism. Differences perhaps cropped up when the security establishment decided to bracket corruption with terrorism and extremism for in most of the cases corruption money was used to sponsor terrorism and harbor terrorists. Then the military also intended to take fight against terrorism to Punjab also because it had 'sufficient proofs' of militants being harbored and patronized in Punjab. The Punjab government, according to media reports, did not allow any such operation to be carried out. Then came the issue of Indian engineers arrival in Pakistan, most of them treated as 'very special guests'.
During recent literary festival in Karachi a female Indian journalist, who had visa for Karachi only, was invited to Islamabad to meet with a high government functionary. For sure such facility and luxury is not available to Pakistani journalists when they visit India. Pakistan and Indian systems mostly are based on reciprocity. The security institutions here believe, we are perhaps too lenient and benign when it comes to exercising the reciprocity principle. That appears to be yet another source of difference of opinion between the civil and military institutions.
While civil-military relations may be passing through a difficult phase these days, Iman Khan's call to shut down Islamabad on October 30 may further dent these relations because the conspirators now are out to prove as if security apparatus was on the back of PTI– which ostensibly is a false perception since it is never easy for the military to intervene in any way in the midst of a leadership transition. Moreover, it is currently engaged on so many external and internal security fronts that it hardly has any time to think about anything else. The tension on the Line of Control (LoC) and India's growing onslaughts are also a restraining factor. Nevertheless, the situation may change if the PTI march manages to close down the capital for a prolonged period of time, though chances of it are quite remote as PTI would be embarking upon this venture on its own. A faction however believes Dr. Tahirul Qadri may, at the end of the day, join hands with Imran Khan.
All said and done, the pressure is mounting on the prime minister though he is not yet willing to give in to the demand for setting up an independent commission to investigate Panama issue. The prime minister and his party are of the view they still enjoy immense support of people of Pakistan and Azad Kashmir also and according to them landslide victory in AJK polls and then a clean sweep in almost all by elections was a clear manifestation of masses support for them. Therefore they believe a change can only take place through electoral process and not through dharnas and coercive measures.
Summing up, situation at external and internal fronts requires immediate détente between the civil and military establishments because this divide will only serve purposes of the enemy both within and without. The best way of dissolving the prevalent situation is that all sides function within the precincts of their mandate with a view to supplementing one another's efforts to achieve goal of a truly democratic and welfare state.