China-Pakistan partnership contributing to public well-being: Chinese Embassy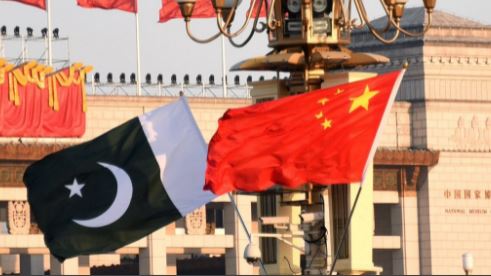 ISLAMABAD, Mar 25 (DNA): The Chinese embassy in Pakistan said  the partnership of China and Pakistan was contributing to the public well-being of Pakistan.
It referred to recent ground-breaking of 200 beds accident & emergency center at PIMS (Pakistan Institute of Medical Sciences)
The embassy tweeted: "It will be constructed by a JV (Joint Venture) of a Chinese company and a Pakistani company. This partnership of to contribute to the public well-being of Pakistan."
Prime Minister Imran Khan on Monday inaugurated the New Emergency Department of PIMS Hospital and a hospital in Sector G-13.
Addressing the inauguration ceremony, the Prime Minister mentioned that Islamabad's population had doubled in the last 10 years, leading to a lack of new hospitals, and incumbent health facilities are under mounting pressure.
The PM lauded the PIMS administration and said that it has the capacity to become the top health facility in the country.
PIMS Director Dr Khalid Masood informed the emergency centre would be constructed in two years.
The emergency centre building will have three floors and a parking plaza, with a capacity for 400 vehicles, he added.
Sharing details about the Emergency and Trauma Centre, Dr Masood stated that the centre and parking plaza would be constructed on 6.5 acres.
"There will be four operating rooms or surgery centres, acute care centre, isolation rooms, pharmacy, Central Sterile Supply Department (CSSD), laundry, CT scan facility, waiting hall and environmental services," Dr Masood elaborated.
Infrastructure Development Authority of Punjab (IDAP) will be constructing a 200 Bed dedicated Emergency block with the support of its Chinese partner.