Army will defend every inch of Pakistan: Gen Raheel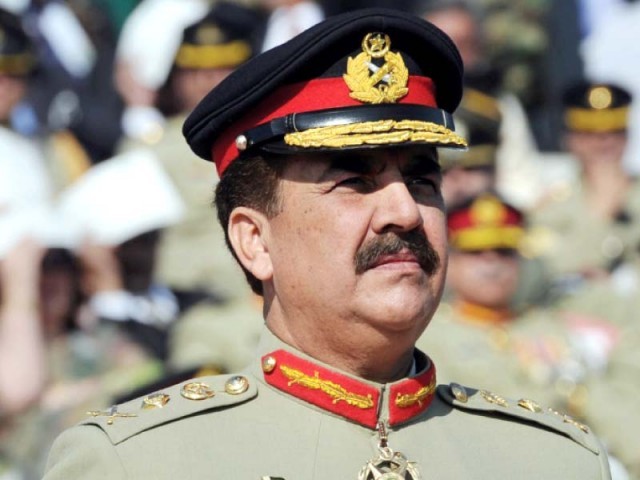 Chief of Army Staff Gen Raheel Sharif on Friday said the Army will defend "each and every inch" of Pakistan "no matter what the cost", an Inter-Services Public Relations (ISPR) statement said.
The Army chief, addressing officers at the National Counter-Terrorism Centre near Kharian, said that Pakistan's armed forces "have the capability to counter the complete threat spectrum".
Gen Raheel said that Pakistan had, despite being a victim of terrorism for over a decade, been able to turn the tide against terrorism due to the nation's resilience and the professionalism of its security forces.
The COAS on his visit to the NCTC inaugurated state-of-the-art upgradations to the centre's infrastructure allowing it accommodate the growing demand of foreign armies and Pakistan's own law enforcement agencies to train alongside the Pakistan Army.
The addition of the new facilities have made the NCTC one of the best counter-terrorism training facilities among contemporary armies, ISPR claims.
So far, 231,000 troops of the armed forces, 3,483 police officers and civil armed forces men have been trained at the NCTC, Lt Gen Umar Farooq Durrani, Commander of the Strike Corps, briefed the army chief.
He added that five joint exercises have been conducted at the centre with China, the Kingdom of Saudi Arabia, Bahrain, Sri Lanka, Maldives and Turkey.
The Army chief's strongly-worded statement comes at a time when regional tensions are soaring as Pakistan and India face off at the 71st United Nations General Assembly in New York over the Kashmir issue.
Prime Minister Nawaz Sharif in his address to the UN maintained that Pakistan wants peace with India but it is "not possible without resolving the Kashmir issue". The premier urged the UN to demilitarise Jammu and Kashmir and called for steps to implement UN Security Council resolutions on Kashmir.
India, exercising its Right of Reply, levelled serious allegations against Pakistan in its rebuttal, terming it a 'terrorist state'.