HEC holds consultative session for Lhr knowledge park (LKP)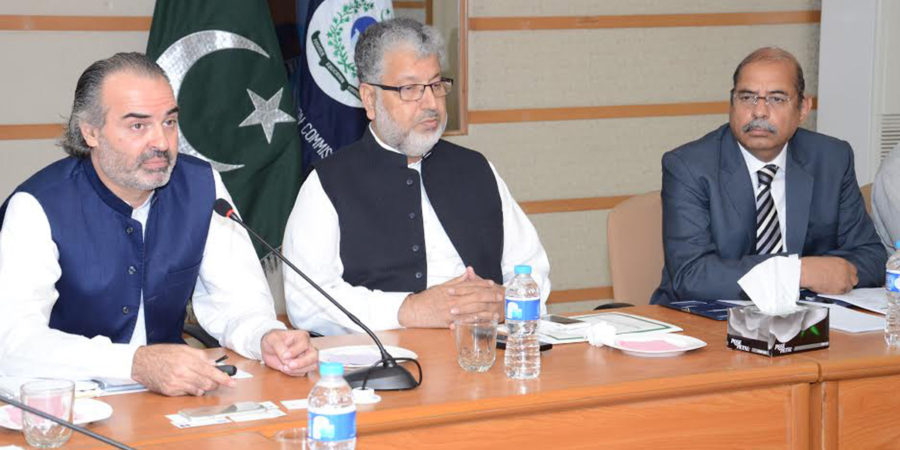 ISLAMABAD, SEPT 23 (DNA) – The Higher Education Commission (HEC) Pakistan organized a consultation session, involving academic experts from across the country, on Lahore Knowledge Park (LKP) Project to identify prospects of mutual cooperation to ensure Project's success.
Mr. Shahid Zaman Mohmand, Chief Executive Officer, LKP briefed the participants about its keys aims and the overall plan.
Dr. Mukhtar Ahmed, Chairman HEC and Dr. Arshad Ali, Executive Director HEC were also present on the occasion .
Mr. Mohmand said that Rs. 100 billion LKP, spearheaded by Mr. Shahbaz Sharif, Chief Minister, Punjab is being viewed as a turning point in the socio-economic development of Punjab. He shared different dynamics of the Project and described its background, vision and objectives.
He said the Project envisions applying knowledge to address national challenges and capture opportunities for innovation present in the industry and society, adding that it envisages to cluster interaction of universities, businesses and researchers to drive innovation and entrepreneurship ecosystem.
Mr. Mohmand said that the Park will assist existing companies and new enterprises in contributing greater value to community development and industrial growth through innovation and increased global competitiveness.
He said it will generate employment opportunities by nurturing the growth of SMEs and start-ups in addition supporting professionals, entrepreneurs and university graduates and promoting modern technology.
In his remarks, Dr. Mukhtar Ahmed offered his full support to this state-of-the-art project technopolis and remarked that the knowledge park presented countless opportunities and collaborations for Pakistani universities.
He also informed that KPK was also considering establishment of such a Park. He said HEC and LKP would meet the KPK government for deliberations.
"LKP is a national project, so it was necessary to hold a national level consultation on it in order to identify the areas wherein the academia can play its part in the LKP execution," he said.
The Chairman said that HEC will provide new PhDs to help catering to the need for skillful human resource in the project. He said that such parks should also be setup in Sindh, Balochistan , AJK and Gilgit Baltistan.=DNA
==============