No MQM Pakistan, minus-one formula: MQM London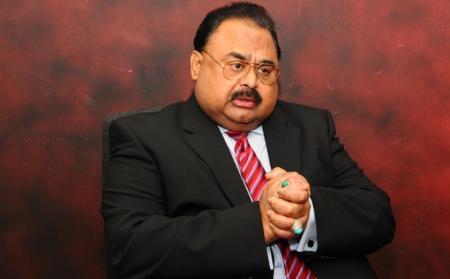 LONDON: Professor Dr Hasan Zafar Arif of the London-based Muttahida Qaumi Movement said on Saturday that there was no such thing as MQM-Pakistan, adding that the party could not even conceive the idea of a minus-one formula.
Addressing a press conference in London, Dr Hasan Zafar, a member of the newly formed 12-member interim coordination committee of the UK-based party, said party chief Altaf Hussain had already apologised to the nation for the contents of his Aug 22 speech.
He added that not only was the MQM chief's apology not accepted, senior MQM leaders based in Karachi betrayed him.
The interim coordination committee — nine members of which are based in Pakistan — was formed by MQM's London-based leadership in an attempt to regain organisational control of the party which it almost lost following the Aug 22 incendiary speech of party founder Altaf Hussain.
"Members of a party stand with its founder in hard times…those who have abandoned Altaf Hussain have set an example of betrayal," he said.
Dr Hasan Zafar said it wasn't the first time attempts were made to bring down MQM, adding that the Mustafa Kamal-led Pak Sarzameen Party (PSP) also tried to break people away from the party.
The newly-inducted RC member said all such attempts to damage the party have remained unsuccessful.
Dr Hasan Zafar said operations were carried out against MQM, its members were arrested, the party's headquarters were sealed and cases were launched against Altaf Hussain but the party has remained in tact.
He said the party had managed to hold its own even though the National Assembly, the Senate and the Sindh Assembly all stood up against the MQM chief.
He said Altaf Hussain was the lifeblood of MQM and there could be no minus-one formula.
"There is only one MQM…the founder of which is Altaf Hussain," Dr Hasan Zafar said, adding that the ban against Altaf Hussain instituted in Pakistan should be removed, missing members of MQM be allowed to go home and the operation against MQM be stopped.
"Those who are today MQM's MNAs and MPAs came to their positions because of Altaf Hussain," Dr Hasan Zafar said, adding that the party chief should not be treated as a guilty man simply because there is a case against him.
"If anyone has accused Altaf Hussain in a case…it is his right to defend himself and the courts should allow him to do so…and because we are his brothers, it is our right and responsibility to defend him and no one should stop us from doing that."
The Rabita Committee member said MQM had not been registered in the name of Altaf Hussain as he had had to leave Pakistan before the party's registration.
Dr Hasan Zafar reiterated that MQM was a political party and its strength was the political process and the people and not court decisions.
Today's press conference came two days after the Scotland Yard formally dropped its money laundering investigation involving Altaf Hussain and others. The much-relieved leadership now appears focussed on fighting back to show its detractors, including the Dr Farooq Sattar-led MQM-Pakistan, that the "minus-one" formula would not succeed.