Fuzail Rafi, Grandson of Legendary Mohammed Rafi, Becomes Global Goodwill Ambassador of Niaz Support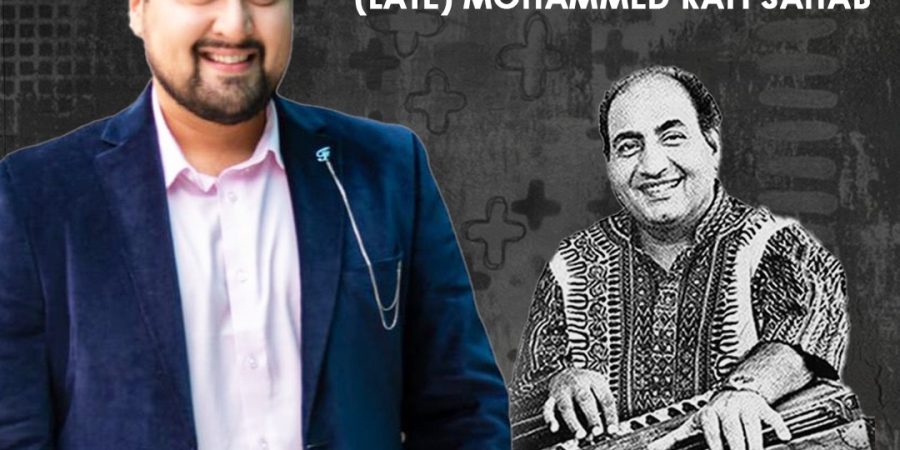 Fuzail Rafi, Grandson of Legendary Mohammed Rafi, Becomes Global Goodwill Ambassador of Niaz Support
DNA
ISLAMABAD: Niaz Support, a social enterprise that provides customised wheelchairs to persons with disabilities, is pleased to announce that Mr. Fuzail Rafi, the grandson of legendary singer (Late) Mohammed Rafi Sahab has become its Global Goodwill Ambassador. Rafi Sahab was a firm believer in the importance of giving back to the community, and his grandson, Fuzail, has pledged to continue his legacy by supporting this noble cause in honor of his grandfather's 100th birthday, which will be celebrated next year.
In his new role, Fuzail will help to raise awareness of Niaz Support's mission to mobilise persons with disabilities by providing them customised wheelchairs based on their body measurement and disability needs. He will also work to connect gifters globally to disabled persons suffering from polio and extreme poverty who are confined to beds for many years.
"I am thrilled and it's a pleasure to be appointed as the Global Goodwill Ambassador of Niaz Support," said Fuzail Rafi. "I am passionate about raising awareness on basic needs for persons with disabilities and mobilising polio survivors living in extreme poverty conditions. Niaz Support is doing incredible work to make a difference in the lives of these individuals, and I am proud to be a part of their team."
"We are honoured to have Mr.Fuzail Rafi join us as our Global Goodwill Ambassador," said Hussain Odhwani, the founder of Niaz Support. "Fuzail is a passionate advocate for persons with disabilities, and his reach and influence will be invaluable in helping us to achieve our mission."
Niaz Support is a unique platform that connects gifters from all over the world with deserving people with disabilities. Gifters can choose to gift a customised wheelchair to a particular person from the list of beneficiaries on the Niaz Support website, www.niazsupport.org. Niaz Support then manufactures the wheelchair according to the person's body measurements and disability needs, and delivers it to them directly. After the gift is delivered, the gifter receives a video of the delivery as a token of gratitude, ensuring a transparent process. In addition to mobilising people with disabilities, Niaz Support also creates employment opportunities by involving people with disabilities in its workforce to manufacture these wheelchairs.