Belgian King's Day celebrated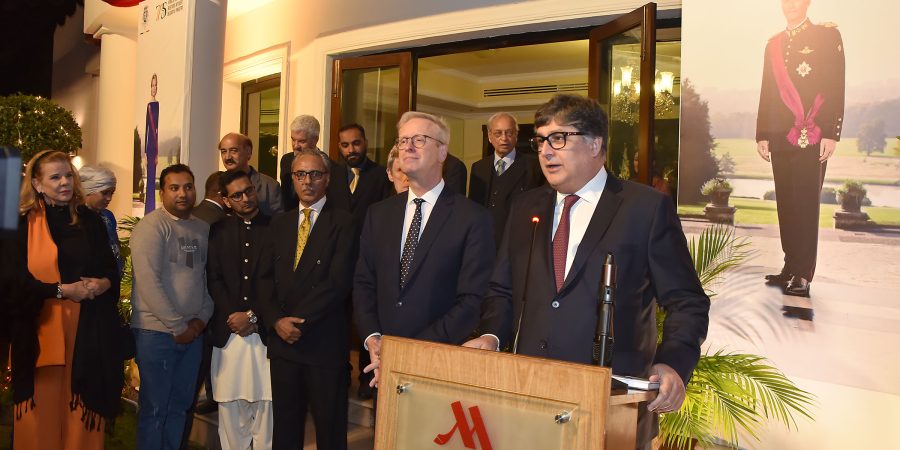 MABAD: Chief Guest Fawad Hassan Fawad, Federal Minister for Privatisation, Ambassador of Belgium Charles Delogne cutting cake to celebrate the King's Day .-DNA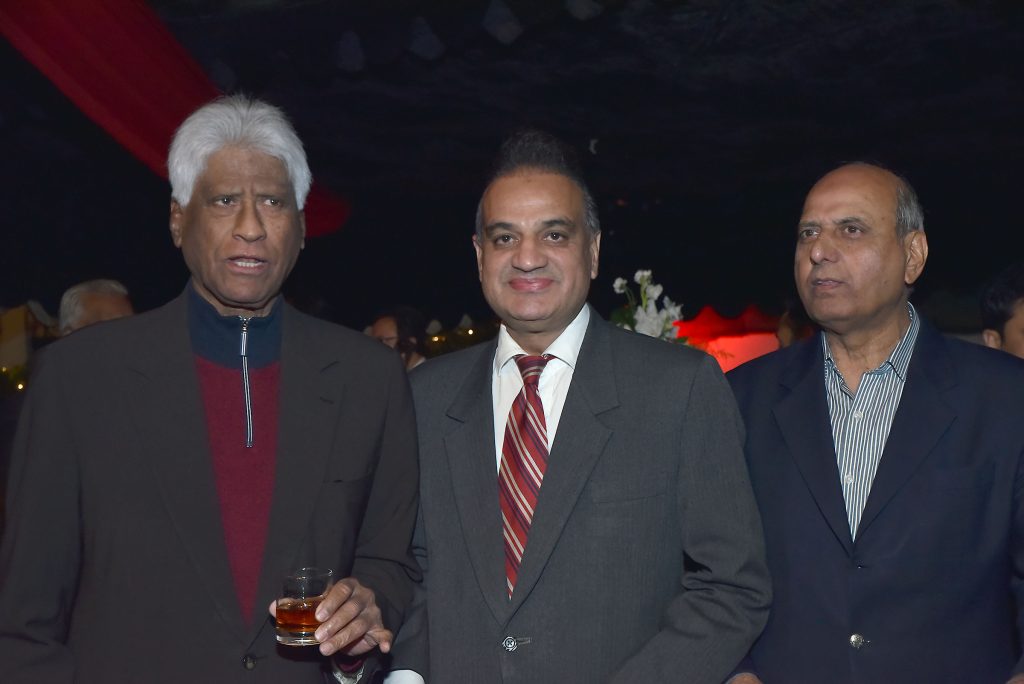 Relationship between Belgium
and Pakistan is forward-looking
DNA
ISLAMABAD: Pakistan said on Thursday that the 75 years of its diplomatic relations with Belgium encompassed the spirit of solidarity and expressed commitment to work with it towards shaping a better world for future generations.
A statement by the Foreign Office said the upward trajectory of bilateral relations was deeply embedded in people-to-people linkages and frequent high-level contacts at the leadership level.
It mentioned that the institution of bilateral political consultation provided a strong foundation for a multifaceted dialogue that holds the potential to deepen this longstanding bilateral relationship.
"The robust trade between the countries has witnessed continuous growth for mutual benefit," it said.
"The depth of bilateral relations encompasses the spirit of solidarity and support demonstrated during times of need, such as disaster management to mitigate natural calamities," the FO statement said.
The Joint Communique, issued on November 26, 1947, encapsulates the decision of the two governments to accept respective diplomatic missions 'to strengthen the bonds of friendship and mutual interest'.
Following the historic decision, the two countries opened diplomatic missions in 1948.
"It is a proud moment, as the goals outlined 75 years ago paved the way for a strong bond of friendship," the FO statement added.
"The relationship between Belgium and Pakistan is forward-looking, as both countries are committed to working together on multilateral forums to address common challenges, such as sustainable development and climate change, as well as fundamental values such as democracy and human rights, providing strength to these relations," it said.