World Thalassemia Day observed across the globe including Pakistan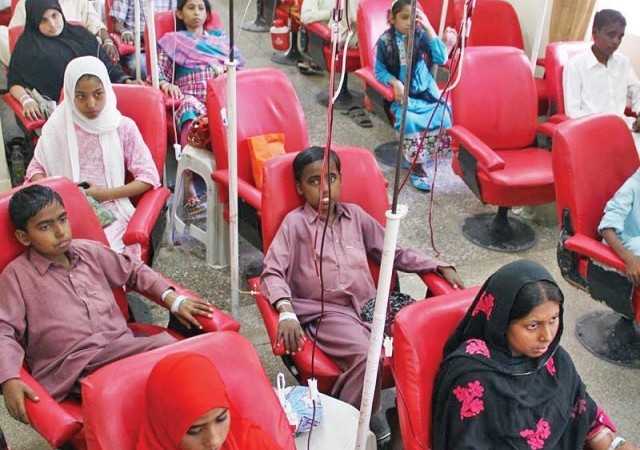 ISLAMABAD, 08 MAY, (DNA) – International Thalassemi Day was observed across the world including Pakistan on Sunday.
Prime Minister Muhammad Nawaz Sharif has urged the nation to work with firm resolve to eradicate Thalassemia form the country.
In his message on World Thalassemia Day, he said the children may inherit the disease from their affected parents. He also urged parents to conduct laboratory test of their children before marriage to avoid the disease.
"If a parent carries the genes of the disease, they can pass it to their children. So it is necessary to have appropriate tests before marriage, whether the boy or the girl is carrying any gene of this deadly disease or not," the Prime Minister remarked.
It is very important for the people who attained marriageable age to go through scanning to determine whether they are carrying the gene.
"I urge people from all walks of life specially parents perusing marriage of their children to encourage tests of thalassemia in the country," the PM said.
On the other hand, a rally to raise awareness about the Thalassemia was also held in Mirpur. Participants walked from district headquarters hospital to Mirpur University to mark the day.
In Hyderabad, people also conducted a walk from a private bank to Hyderabad Press Club. Commission Hyderabad was also present on this occasion. =DNA
============