US treats Pakistan well when its preferable, ditches us later: Musharraf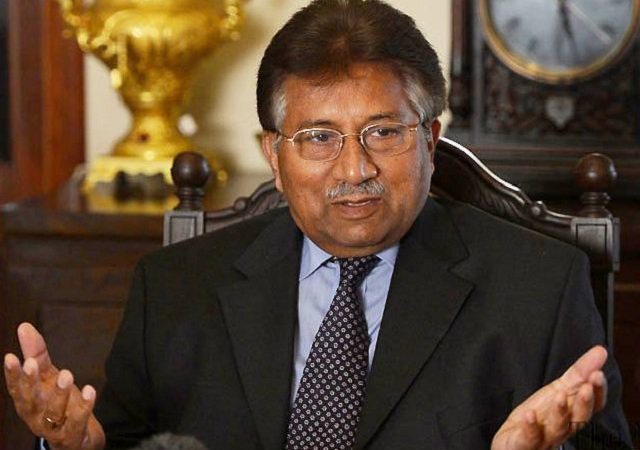 DUBAI, MAY 26 (DNA) – Former president General (retd) Pervez Musharraf said that the United States treats Pakistan well when it suits them but "ditches us" when they no longer require Islamabad.
In an interview Musharraf said that Pak-US relations have suffered quite a blow and are currently at "the lowest ebb." The former president said that there is an absolute requirement to sit with the US and resolve whatever tiff the countries are facing. "This connects to Afghanistan. There are allegations against Pakistan, and both the countries have their grievances."
Answering a question as to why there are strenuous relations between the two countries, Musharraf said, "US has supported India very openly from the Cold War era. And now again, the US is aligning itself with India against Pakistan, this affects us directly. We would like the United Nations to examine India's role in Afghanistan. A one-sided approach to the problem is negative."
The former army chief said that the people of Pakistan don't understand why US 'ditches' us and then comes back to us. "The people also know this that US comes to us when they need us, and they 'ditch' us when they don't – it should not be this way."
Musharraf believes that Pakistan's always been under influence – in a 'cap'. He added that Pakistan was in the West's cap in the Cold War, the most loyal allies of the US, but now that relations are tense, Pakistan has looked at China for support and friendship. "However that should not be at the cost of losing bilateral relations with the US," he added.
"China looks out for Pakistan," he further added.
Musharraf then reminisced of the "roller coaster ride" of relations – After the 1965 war with India, we were put under sanctions because we weren't supposed to use arms against the neighbouring country. The US also refrained from providing 40 F16 aircraft for which the country had already paid – instead, Pakistan was asked for more money to release them.