US keen to enhance two-way trade with Pakistan: David Hale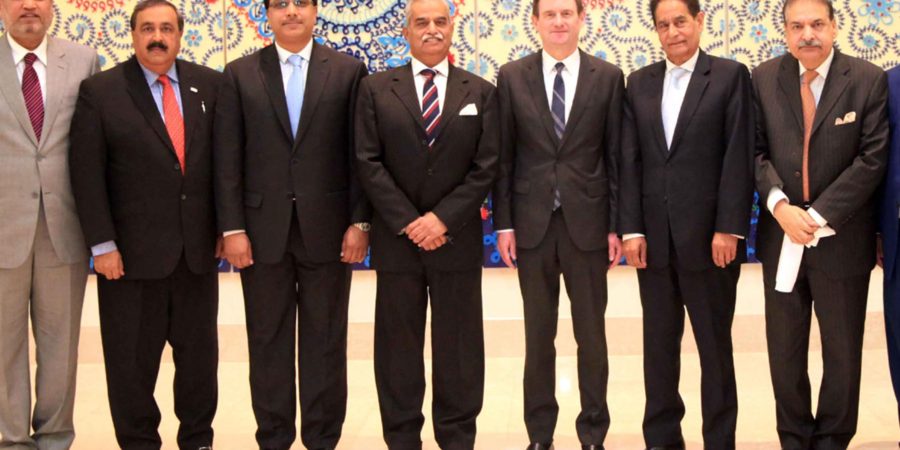 ISLAMABAD, DEC 21 (DNA) –  David Hale, Ambassador of USA has said that Pakistan was an important ally of US against war on terror and his country wanted to further enhance trade with it as promotion of two-way trade would be mutually beneficial for both countries.
He was talking to a delegation of Islamabad Chamber of Commerce and Industry that called on him led by President Khalid Iqbal Malik.
US Envoy said that Pakistan was an agricultural country but was using old technology and added that Pakistan could increase its agricultural productivity manifold by using latest agro technology and machinery of USA.
He said security situation was improving in Pakistan which was laudable. He said improved security would attract more investors from USA and other countries to Pakistan and help trade and industrial activities to flourish.
He said the newly elected President of US was a businessman and he knew very well the importance of promoting business relations with other countries.
He was optimistic that during the tenure of new US administration, Pak-US trade and economic relations would get further boost.
Speaking at the occasion, Khalid Iqbal Malik, President, Islamabad Chamber of Commerce and Industry said that Pak-US bilateral trade during January-October 2016 was around $4.533 billion. However, he said there was lot more potential to further enhance two-way trade.
He said both countries should work to facilitate direct contacts between their private sectors which was the best way to improve trade relations.
He said Pakistan's economy suffered huge loss of $107 billion due to fighting war against terror and urged that US should provide easy access to more Pakistani products to its market that would be best compensation for its economic loss. He said US should launch direct flights to Pakistan that will help in promoting trade as well.=DNA
======================