Korea Ambassador Su lauds govt efforts for promotion of education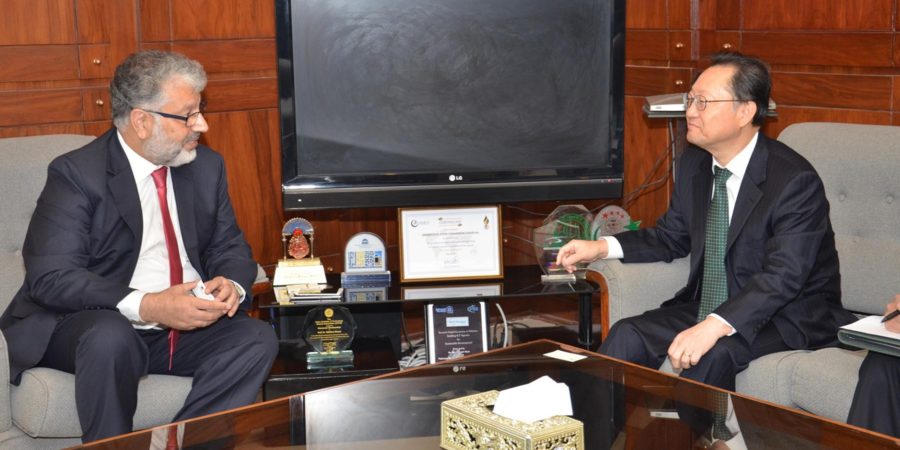 ISLAMABAD, DEC 21 (DNA) – Mr. Suh Dong-gu, Ambassador of the Republic of Korea to Pakistan visited Higher Education Commission (HEC), Pakistan and met Dr. Mukhtar Ahmed, Chairman HEC. Issues pertaining to promotion of higher education were discussed during the meeting.
In his remarks, the Ambassador appreciated the commitment of Pakistani Government to promotion of higher education. He also lauded the efforts of HEC to facilitate higher education institutions in the country.
Earlier, welcoming the Ambassador to HEC, Dr. Mukhtar Ahmed shared the initiatives of HEC for promotion of higher education in the country. He observed that Pakistan and South Korea have a great potential to expand collaboration in the higher education sector.
Around 263 Pakistani students are currently acquiring MS leading to PhD education in different Korean universities where they are receiving high quality education, he said, adding that apart from this, 231 scholars have already returned after completion of their studies.
He stressed the need for putting concerted efforts to promote joint research activities. He said HEC emphasizes research with high socio-economic impact. He maintained that amid the ongoing internationalization, HEC welcomes foreign students and ensures provision of all necessary facilities to them.
The Chairman said that since the inception of HEC in 2002, the number of universities has remarkably increased, however it is still confronted with the challenges of access to higher education and qualified faculty.
"HEC is strenuously struggling to overcome these challenges through various programmes," he underlined.
 He said that HEC is playing its major part in turning Pakistan into a knowledge economy, adding that it is paying due attention to academia-industry linkages. He said the Government of Pakistan is committed to the uplift of higher education and it has launched various schemes to facilitate students.
He informed the Ambassador that a concept paper has been submitted to the quarters concerned for setting up six to eight technology transfer centres in selected fields with the help of South Korea. The Ambassador said that the project would be reviewed..=DNA