US dollar on the back foot against Pakistani rupee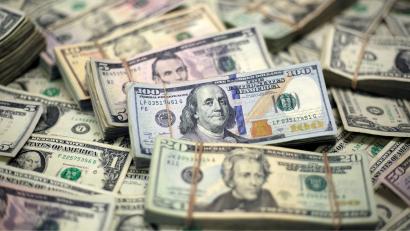 KARACHI, MAY 15 (DNA) — As the political temperature is hard to go down, the local currency has become the worst target of volatility in the money market, as the Pakistani rupee shed 67 paisas in its value as the trading started in the interbank on Monday.
However, within hours the rupee was able to turn the tide against the US dollar.  According to data received from the money dealers, the Pakistani rupee depreciated during early trading session today, making the US dollar to gain 67 paisas in its value.
Later, the local currency rebounded and recovered the early morning's loss and then went up by 28 paisas againt the greenback. The rupee was now being traded at Rs284.80. On Friday, the last working day of the previous week, the rupee made a robust comeback, engrossing an impressive single-day gain of Rs13.8 against the US dollar following the news of PTI Chairman Imran Khan's release order by the Supreme Court.
However, as the events are being unfolded afterwards, political matters are far from being sorted, impacting economy adversely.  On the economic front, country's foreign exchange reserves are drying up while the hope of IMF deal is becoming dimmer with every passing day.
The foreign exchange reserves held by the State Bank of Pakistan (SBP) decreased by $74 million to $4.38 billion during the week ended on May 05, 2023, according to the data released by the central bank on Thursday.
On the other hand, the reserves held by commercial banks moved up by $21mn to $5.60bn. The reserves are hardly enough for one-month import. The depleting forex resources indicate urgency of getting an immediate dollar inflow to avert the default.
Last week, the international credit rating agency, Moody's warned that Pakistan could default without an IMF bailout as its financing options beyond June are uncertain.  However, Finance Minister Ishaq Dar rubbished the rumors of default, saying that Pakistan could survive without even an IMF deal if friendly countries come to its assistance. — DNA