Iqra University's PhD scholar successfully defended his PhD Dissertation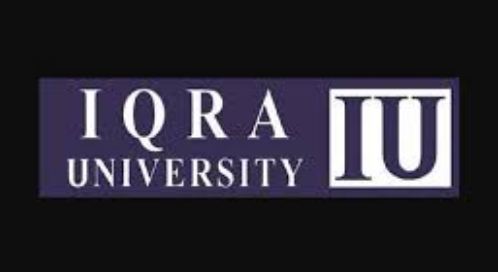 KARACHI, MAY 15 (DNA) — Iqra University's Faculty of Business Administration PhD Scholar Mr. Ahmed Salman Abbasi's public defence was successfully held on May 13, 2023 at Iqra University's main campus.
Dr Wasim Qazi, President and Vice Chancellor, Iqra University highlighted the importance of applied research and emphasized that scholars must focus on the current economic problems of Pakistan to provide long term solutions.
Abbasi defended his doctoral dissertation titled Linking Leadership Styles & Employees Knowledge Hiding Behavior: An Interplay of Trust and Commitment" in the field of Management Sciences under the supervision of Prof. Dr. Muhammad Zaki Rashidi. Several PhD scholars, faculty members, and industry representatives were present during this defence.
As per the Higher Education Commission (HEC) requirements, his PhD dissertation was already approved by the foreign evaluators Dr. Oscar Gonzalez-Benito from the University of Salamanca, Spain and Dr. Maria Palazzo from the University of Salerno, Italy.
The open defense examination panel were Dr. Anwar Ali Shah, Pro Vice Chancellor (Former) of Sindh University, Jamshoro, Prof. Dr. Abu Zar Wajidi, Dean Faculty of Management Sciences at Salim Habib University, Karachi, and Dr. Rizwana Rasheed, Associate Professor at the Department of Business Administration, Iqra University Main Campus Karachi.
The dissertation examined the interplay of trust and commitment between leadership styles and employee knowledge hiding behavior. Mr. Abbasi's research was commendable, and his study was a significant contribution to the field of management.
The examiners praised the candidate's work, commending him for his in-depth knowledge of the subject and the clarity with which he presented his findings. The open defence was an excellent example of the quality of research being produced by Iqra University Karachi's PhD students.
Iqra University's Vice-Chancellor Prof. Dr. Qazi, congratulated Mr. Abbasi and his supervisor, Prof. Dr. Rashidi, for their dedication and hard work in producing such valuable research. He also expressed his satisfaction with the quality of research being produced at the university, adding that the institution remains committed to fostering a culture of excellence in research.
Overall, the research study was a resounding success and a testament to the quality work being produced by the Iqra University's doctoral students. — DNA