Unidentified men gun down cop in Charsadda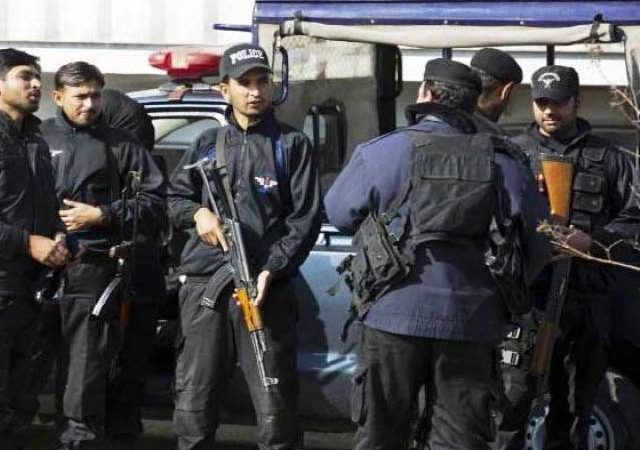 PESHAWAR:
A policeman was martyred on Thursday in a firing attack by unknown persons within the limits of Tangi police station in Charsadda.
According to Express News, officer Zarmast Khan was returning home from duty when unidentified persons shot and killed him. The deceased policeman was on night duty at the excise office..
The police had reportedly started a search operation to catch the culprits. The body of the slain cop was shifted to the Tangi Hospital for post-mortem examination.
The attack comes a day after at least four people, including a policeman and a woman and her son, died while more than two dozen others sustained injuries in a powerful blast in Quetta's Baleli area that targeted a police patrol.
'Bloody year for K-P police'
The year 2022 has been a bloody year for Khyber-Pakhtunkhwa (K-P) police as they have remained the primary target of militants.
Read Bajaur starts hiring police martyrs' children
K-P Inspector General of Police Moazzam Jah Ansari said that a total of 105 police personnel embraced martyrdom in 151 attacks across the province since January 2022.
According to a report issued by the Central Police Office (CPO), a total of 109 policemen sustained injuries during these attacks.
The report said the weapons left behind by NATO forces in Afghanistan were used against K-P police including thermal imaging devices which enabled them to stage surprise attacks under the cover of darkness.
"These attacks were carried out by militants released from prisons after the fall of Kabul last year," says the report.
It added that the biggest target of militants was police mobile vehicles.