Tajikistan hosts counter terrorism summit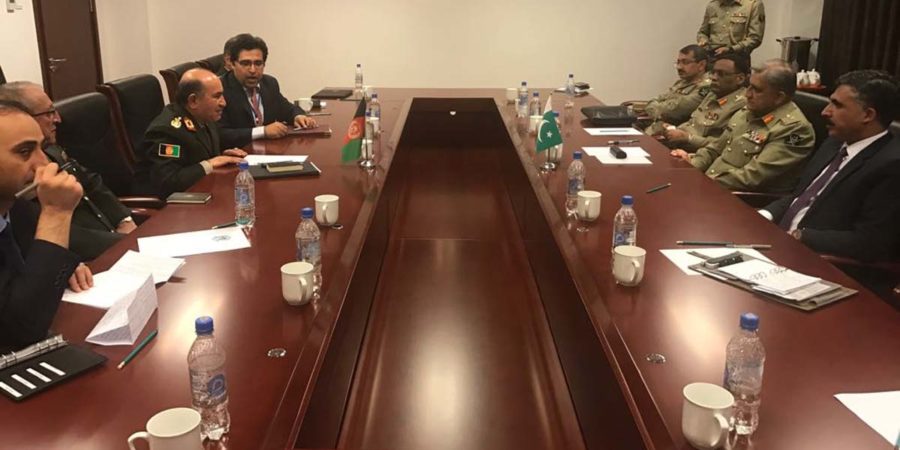 DUSHANBE, SEPT 05 (DNA) – Meeting of Quadrilateral Counter Terrorism Coordination Mechanism (QCCM) held at Dushanbe, Tajikistan.
The meeting was attended by senior military leadership of member countries i.e. Chief of Army Staff (COAS) General Qamar Javed Bajwa  Pakistan, Gen Li Zuocheng China, General Sobirzoda Imomali Abdurrahim Tajikistan and General Sharif Yaftali Afghanistan.
All four leaders welcomed the QCCM initiative and expressed hope that an inclusive and cooperative regional approach will prove best for eradication of terrorism.
Speaking on the occasion, General Qamar Javed Bajwa  highlighted achievements of Pakistan in fight against terrorism  for eliminating terrorists' safe havens from its soil. He said that terrorism being a transnational threat can only be defeated through  intelligence sharing and coordinated effective border management.
The participants also signed an outline cooperative mechanism which will come into force after its endorsement by respective governments.
On sidelines of the event, COAS met Afghan CGS Gen Sharif Yaftali. Afghan situation was discussed candidly sharing concerns.
COAS while assuring fullest cooperation to Afghanistan said that Pakistan cannot bring Afghan war into Pakistan. COAS said that Pakistan has already cleared all its areas indiscriminately and has started unilateral border security measures including fencing. Besides border security management other key factor for enduring peace is dignified repatriation of Afghan Refugees.
COAS reassured Afghan side that Pakistan is open to any suggestion that facilitate peace in Afghanistan. In this spirit, he offered to form a Pak- Afg Army working group to jointly work and formulate security recommendations for government level discussion aimed at addressing mutual concerns. Afgan CGS agreed to the proposal and thanked COAS for his relentless efforts towards peace.=DNA