Islamic Revival Party of Tajikistan included in banned list by  SCTO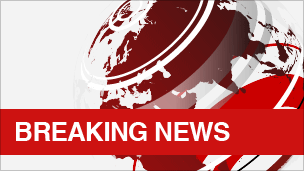 DUSHANBE (DNA) -Regarding to recognizing of IRPT as a terrorist organization by the Collective Security Treaty Organization (CSTO)and including into the list of terrorist-extremist organizations of the CSTO member States
On June 8, 2016 in Yerevan, a meeting of the Committee on Security Council members of the Collective Security Treaty Organization (CSTO) was held under the chairmanship of Armenia.
The sides agreed on a list of organizations recognized by the CSTO as a terrorist and extremist group, with a relevant resolution.
The list also included other international terrorist organizations, such as "al-Qaeda"," ISIS", "Muslim brothers", "Ansorulloh" and also under the no. 65 "The Islamic Revival Party of Tajikistan" was included.
 Participants of the meeting noted that the list of organizations recognized as terrorists would allow the competent authorities of the CSTO member states to coordinate their operations to identify and prevent their activities in the responsible CSTO area.
It should be noted that the CSTO structures have taken joint measures to prevent the activities of terrorist and extremist organizations within the territory of states of this authoritative international organization (Armenia, Belarus, Kazakhstan, Kyrgyzstan, Russia and Tajikistan), which amounted to 20.3 million US dollars. It coordinates a 20,3 kilometer with a population of more than 260 million people. Member countries are interested in the security and stability of the region.
It should be reminded that the CSTO was formed on October 7, 2002 on the basis of the Collective Security Treaty of May 15, 1992 (Russia, Armenia, Kazakhstan, Kyrgyzstan, Tajikistan, and Belarus).
The goals of the Collective Security Treaty Organization are to strengthen peace, international and regional security and stability, development and improvement of the military component, strongly counteraction to international terrorism and extremism, in particular parties and movements which are considered as a terroristic.