"Shukria Pakistan" cultural show enthralls audience at PNCA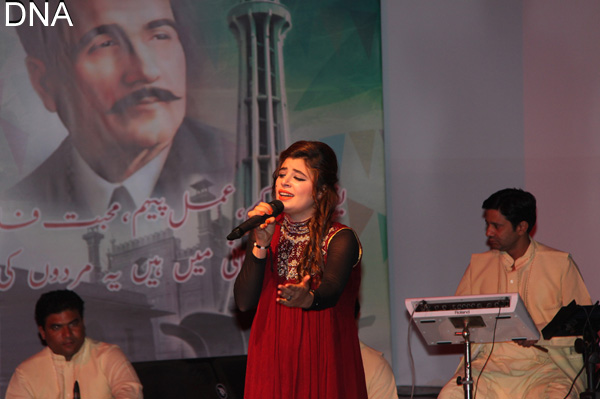 ISLAMABAD, AUG 14 (DNA) – A cultural show and musical evening titled 'SHUKRIA PAKISTAN' was being arranged by Pakistan National Council of the Arts (PNCA)at its Auditorium to celebrate the independence day of Pakistan in a befitting manner.
The program was devised to educate our youth about the importance of independence, the struggle and sacrifices of our elders for an independent homeland Pakistan and to reflect the jubilation of the nation.
Famous artists from all over the country particularly Muhammad Ali and Sonia Azeem from Islamabad, Bano Rehmat from Kashmir, Shina Gull from KPK, Bashir Baloch from Balochistan, Tufail Sanjarani from Sindh and Shahida Minni from Punjab  participated in the show and presented national songs, anthems and folk tunes. The show was witnessed by a large number of audience who highly appreciated the performances presented by the artists.
The Director General, PNCA Syed Iftikhar Hussain Babar while talking to the media said that PNCA is working for the promotion of art and culture in the country and such programs are aimed to strengthen national solidarity, promote peace and harmony in the society.
The independence day celebrations will continue and the Children of the twin cities will participate in a Cultural Show on August 18 at 10:00 AM at PNCA Auditorium and will express their love with the country through speeches, national songs, skits and tableaus.
A magic show is part of the program to entertain the children. A special stage play on the theme of independence is part of the program, which shall be staged on August 20 at PNCA Auditorium.=DNA