PTI spokesperson berates wholesale auction of political orphans in Balochistan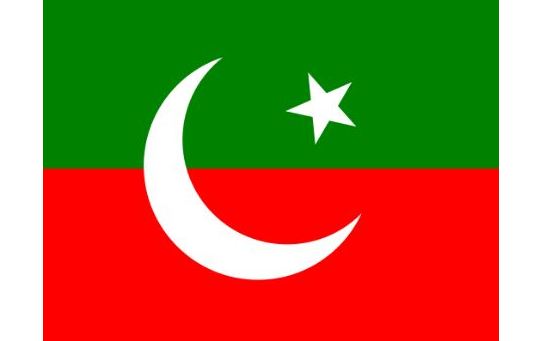 Says Jati umra's pirates taken to Quetta in state patronage to start new round of loot, plunder
Vows people all-set to hold national criminals accountable come what may
ISLAMABAD, NOV 15 /DNA/ – Pakistan Tehreek-e-Insaf (PTI) spokesperson lashed out at the shameful practice in the country of switching political loyalties by non-political and non-democratic forces, saying that after turning Sindh House into a center of horse trading, now the Jati umra pirates were taken to Quetta under the state patronage for the wholesale auction of the political orphans of Balochistan.
PTI spokesperson said that earlier, Sindh House had been converted into centre of horse trading for the sale-purchase of loyalties and now Jati umra's pirates arrived in Balochistan to take part in the state-sponsored wholesale auction of political orphans in the province.
He called converting Balochistan into the center of sale-purchase of political loyalties after the shameful Sindh House saga as a hateful example of the occupation of the non-political and non-democratic forces on the politics of the country.
PTI spokesperson contended that the scandalous and brazen game of bringing back a national criminal convicted by the court into to the politics under the state patronage was exposing with each passing day.
He asserted that the nation wanted to get back its plundered and looted wealth from the criminal and his burglar family, but ironically, h was being prepared under the umbrella of the state for a new era of loot and plunder of the national resources.
PTI spokesperson made it clear that the nation was seeing and recognizing those who brought him back to the country, took him to Quetta and drove away the herd of political orphans who were always looking for a "BSP" and gathered in front of him for auction.
He said that it was part of the plan of dictators to discredit politics and democracy to seize the country's resources and power for the survival and perpetuation of extra-constitutional and legal arrangements.
He reminded that the people of Balochistan had been burned in the fire of poverty, deprivation and unrest for years, and those who always sold the public mandate had been placed again in the lap of the biggest criminal of the country to start a new series of destruction of the province.
However, PTI spokesperson made it clear that the people did all the arrangements for the treatment of the closed-door conspiracies, adding that no sick person would be deprived in any corner of the country with cure.
He said that the incompetent and corrupt children of the undemocratic and non-political "BAP" would be held accountable wherever they came in front of the people in whatever position and under whosoever leadership.
He expressed optimism that all attempts to run the state without the constitution and give the power and resources into the hands of the certified criminals would meet with a terrible failure.