President Zardari, FM Bilawal condemn terror attack in North Waziristan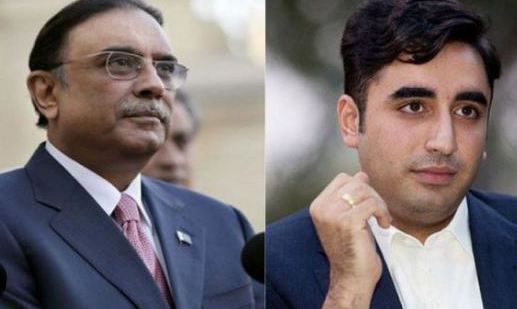 Islamabad, MAY 24 /DNA/ – Former President of Pakistan and President Pakistan Peoples Party Parliaments, Asif Ali Zardari and Chairman PPP Foreign Minister Bilawal Bhutto Zardari have expressed their profound grief and sorrow over the martyrdom of security forces and police personnel in the suicide blast in North Waziristan at a check post.
Both the leaders said that the proud sons of the country sacrificed their lives while performing their duties at the check post. The security forces and policemen at the check post crushed the evil intentions of the enemies They reiterated their resolve to eliminate the terrorists from our homeland. The terrorists, their facilitators and supporters will face a tragic end, they said.
President Zardari and Chairman Bilawal expressed their sympathy and condolences to the families of the martyrs. They said that the blood of the martyrs will not go in vain.