President calls upon youth to promote national values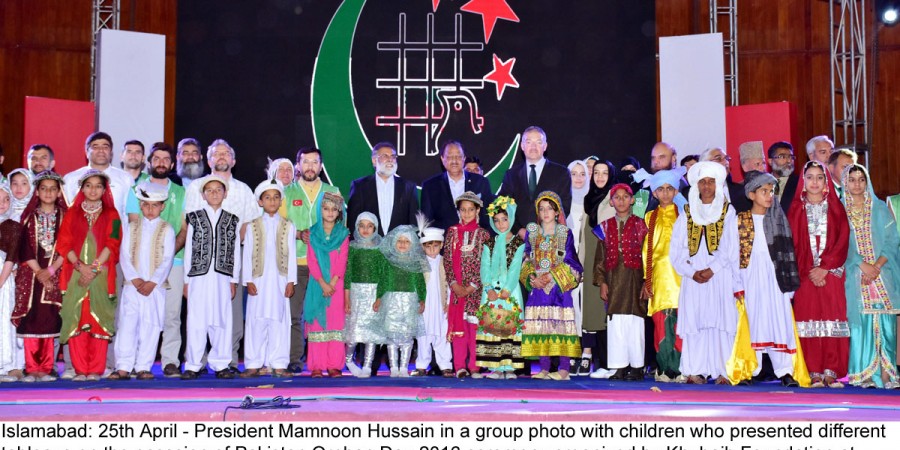 ISLAMABAD, 25 APR, (DNA) – President Mamnoon Husain has called upon the youth to play effective role for the promotion of national values and elimination of corruption from the country.
He was addressing a function in connection with the Pakistan Orphans Day in Islamabad on Monday evening.
The President said that corruption has caused irreparable loss to the country and there is dire need to launch a campaign against this menace.
Mamnoon Hussain said that terrorism is also affecting the development of the country. He said illiteracy is the main cause of terrorism and extremism. He said we can eliminate this scourge through education.
The President said the government has put the country on the path of progress and development. He said the development projects initiated by the incumbent government will start yielding fruit within two years.
He said China-Pakistan Economic Corridor will open new opportunities of employment. =DNA
===========