PPP demands Imran Khan to step down as MNA, PTI Chairman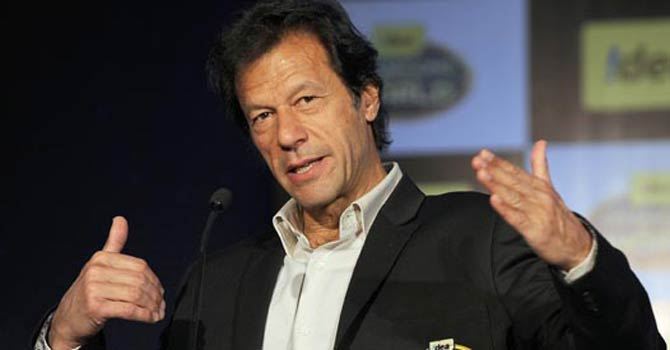 KARACHI, 14 MAY, (DNA) – Pakistan People's Party (PPP) has asked Pakistan Tehreek-e Insaf (PTI) Chairman Imran Khan to first step down as MNA and as party Chairman for his white lies about having no offshore company and accounts.
Only those who are clear can raise fingers on others and it is an open fact that Imran Khan is always eager to cling to powers through shortcuts as does not believe in the powers of the ballot but is dependent on retired judges who would also be brought under investigations soon.
In a statement issued from the PPP Media Cell Sindh, the PPP leaders said that Imran Khan created chaotic situation in Pakistan many times during past three years in which he gave a useless 122 days log sit-in at D Chowk in Islamabad and ended it after marrying a woman he met in container.
His claims about rigged elections were almost proven negative and his financiers also got stuck in controversies in election commission and money matters abroad including offshore companies and now Imran Khan has also admitted that he owned an offshore company.
They said Imran Khan's poor stances have inflicted irreparable damages to the country's political system especially the opposition benches in the national assembly.
They said that Imran Khan should have admitted first he had offshore company prior to blaming others for the same and now he has admitted even after mush delay, he should show some morale and should dislodge him with as MNA and chief of his party so as to make an example. However, the damages he has so far inflicted on the country's political and democratic system would need decades to get paid. =DNA