Polio cases in Pakistan dropped by 62pc in 2016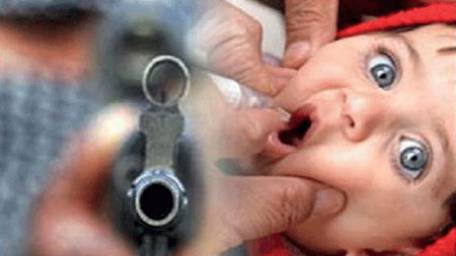 The Ministry of National Health Services (NHS) said on Sunday that the country has witnessed a 62 per cent drop in polio cases during the current year.
A 55pc reduction in polio cases has also been noted, with the number of children missed for vaccination falling below 1pc compared to last year's 1.5pc.
Despite the progress made, polio has remained a resilient foe in the country and 15 cases have been recorded this year.
"This clearly indicates we are not there yet, but it is the best indication that we are not very far from finish line," said the spokesperson for the ministry.
He added that the ministry is vigilantly identifying and addressing the gaps and are adjusting and refine the tactics as required to achieve what would be a significant public health landmark for both Pakistan and the world.
The poliovirus is endemic in three countries – Nigeria, Afghanistan and Pakistan.
"As recently as the late 1980s, polio paralysed more than 350,000 children globally every year. Today more than 15 million people, who would otherwise be paralysed, are able to walk thanks to these efforts," added the spokesperson.
He further elaborated that Pakistan has made a strong commitment for achieving this goal and the eradication of polio remains a top national priority.
"Anti-polio health workers vaccinate around 37 million children during every national campaign."
Earlier this year, all the environmental samples for poliovirus tested negative.
A total of 40 samples, collected under the supervision of the World Health Organisation (WHO) in mid-April from 14 cities, were analysed at the National Institute of Health (NIH).
A sample is deemed positive if the polio virus is found in sewerage water, which is the basic parameter to determine if anti-polio campaigns have been successful.
While cases of polio can be reported from any city, due to the frequent movement of people, if the virus is found in sewerage it means the anti-polio campaign in that area did not achieve its target.
The presence of the poliovirus in sewerage also means that the immunity level of children in the area has fallen, and they are at risk of contracting the disease.