PM chairs meeting to apprise COAS about economic situation in country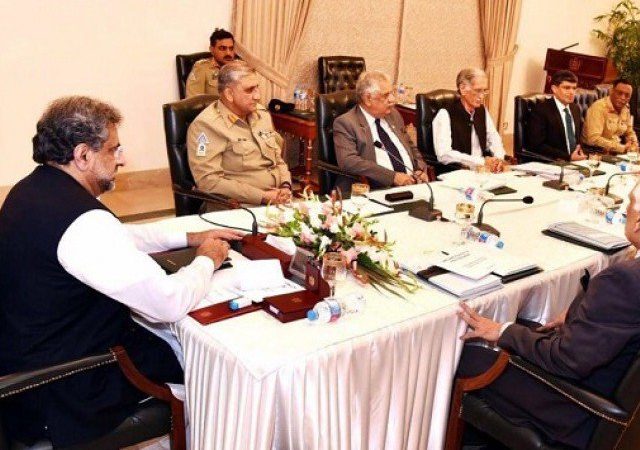 ISLAMABAD, OCT 18 (DNA) – A high-level meeting chaired by Prime Minister Shahid Khaqan Abbasi was held on Tuesday to brief the Chief of the Army Staff General Qamar Javed Bajwa regarding the current economic state in the country. During the high-level meeting, military's concerns over "sky-high debts" and "growing external imbalances" were highlighted.
According to reports, the COAS was detailed about the progress of the China-Pakistan Economic Corridor (CPEC) and its intended benefits for the country. External sector problems also remained a topic of discussion during the high-level meeting, reports confirmed.
In addition, PM Abbasi also reviewed the security situation in the country.
During the briefing, the COAS was apprised that the economic crunch was a result of the expansionary projects that are currently underway. He was also informed that these pressures would remain for a few more years. Moreover, the government informed the army chief that it is of utmost importance that energy and infrastructure constraints are removed before the economy is put on track to achieve a growth rate of 6 percent or more.