PASCH's Newspaper Country Chief Editor & RIS Delegation's conference with German Ambassador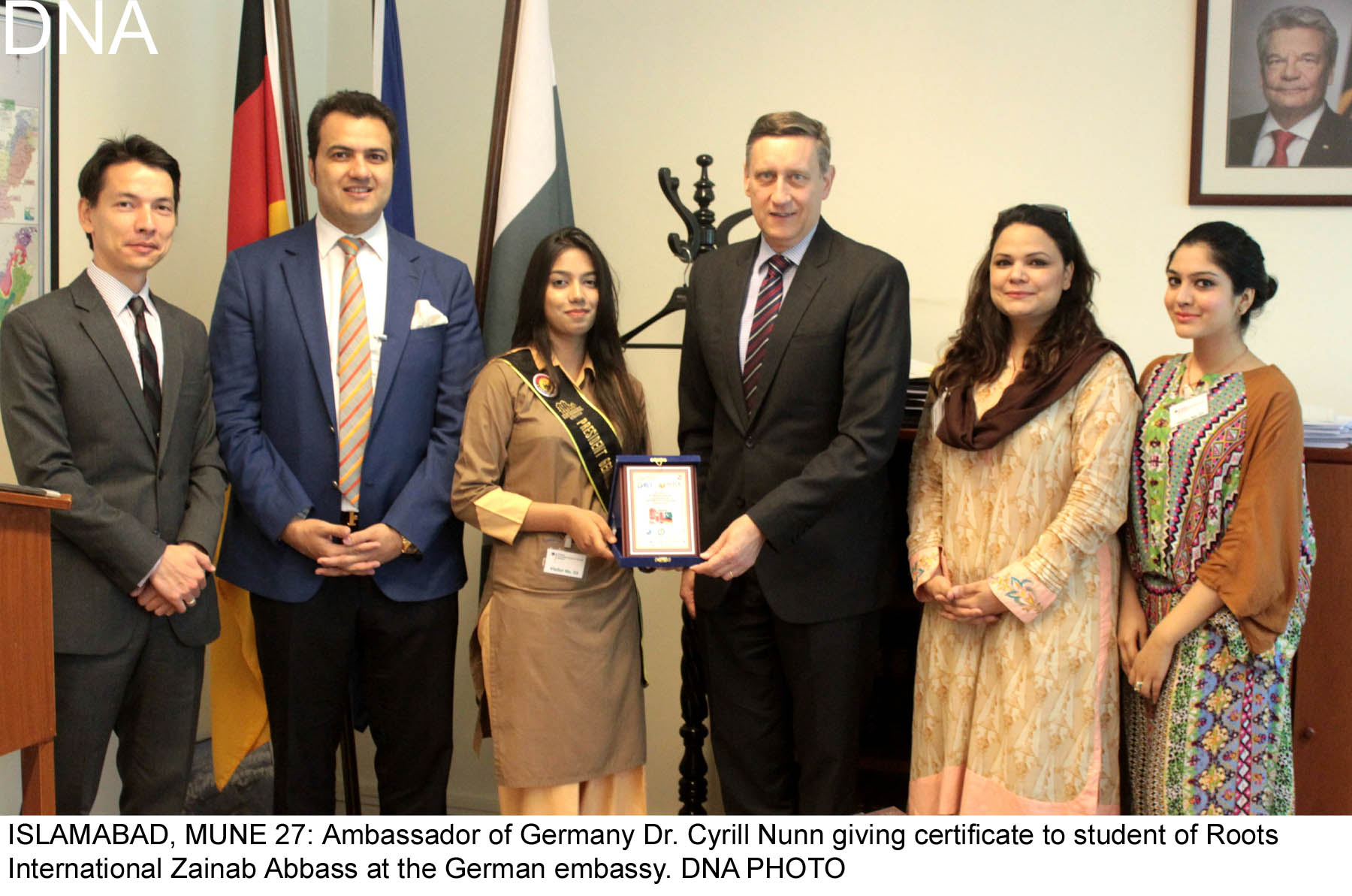 Islamabad- Roots International Schools' delegation had an enlighteningsession with German Ambassador Dr. Cyrill Nunn at his office to appreciate the achievements of RIS Student, Zainab Abbas who has been selected as Country Chief Editor for the regional PASCH online newspaper of South Asia.The delegation included CEO RIS, Mr. Walid Mushtaq; Foreign Language Coordinator Humaira Shaheen; Media & PR Manager Sundas Zahra and the RIS student and PASCH newspapers' Country Chief Editor Zainab Abbas. The conference was held at the Ambassadors office with the Ambassador himself and Dr. Dan Tidten, the first secretary & Head of Press and Cultural Section who was very cordial as he received the delegation from RIS.
The session was delightful as the delegation engaged in lively conversation with the ambassador about German scholarships, employment opportunities, Vocational Training Programs and various other German initiatives. The discussion was basically centered on German initiatives of reaching out to Pakistan. It was indeed an enriching, informative and interesting session.