Pakistan, Saudi Arabia launch Road to Makkah initiative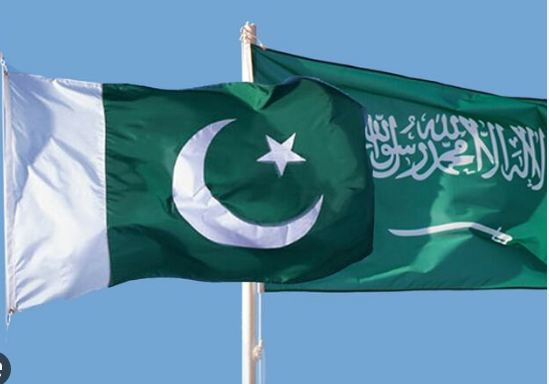 ISLAMABAD, MAY 17 (DNA) — Interior Minister Rana Sanaullah held a meeting with Saudi Interior Ministry undersecretary Dr Nasser Bin Abdulaziz Al Dawood on Wednesday, to discuss various matters of mutual interest, including Pakistan-Saudi bilateral relations.
The meeting, which took place in Islamabad, was attended by Minister of State for Interior Abdul Rehman Kanjo, Secretary Interior Syed Ali Murtaza, and other officials. One of the key topics discussed during the meeting was the implementation of the Road to Makkah project.
The project aims to provide Saudi immigration facilities for Hajj pilgrims in Pakistan, eliminating the need for them to wait and endure unnecessary difficulties. The project has already been initiated at Islamabad Airport.
Additionally, the interior minister raised the issue of Pakistani citizens imprisoned for minor offenses. He requested the release of these individuals, emphasising the importance of their humanitarian consideration.
In response, the Saudi minister informed that 108 Pakistanis have already been released, and further examination of cases is underway. Dr Nasser bin Abdul Aziz Al Dawood, the Saudi undersecretary, assured full cooperation in resolving the matter and facilitating the repatriation of Pakistani prisoners.
The meeting between the interior ministers of Pakistan and Saudi Arabia signifies the close and longstanding ties between the two countries. The discussions held and agreements made aim to strengthen bilateral relations and enhance cooperation in various fields.
The implementation of the Road to Makkah project will undoubtedly ease the pilgrimage experience for Pakistani Hajj pilgrims, ensuring a smoother and more efficient process. Moreover, the commitment to resolving the issue of imprisoned Pakistani citizens demonstrates the joint efforts to address humanitarian concerns and safeguard the well-being of individuals involved. — DNA