Pakistan, Afghanistan pledge to continue efforts for bringing peace in the region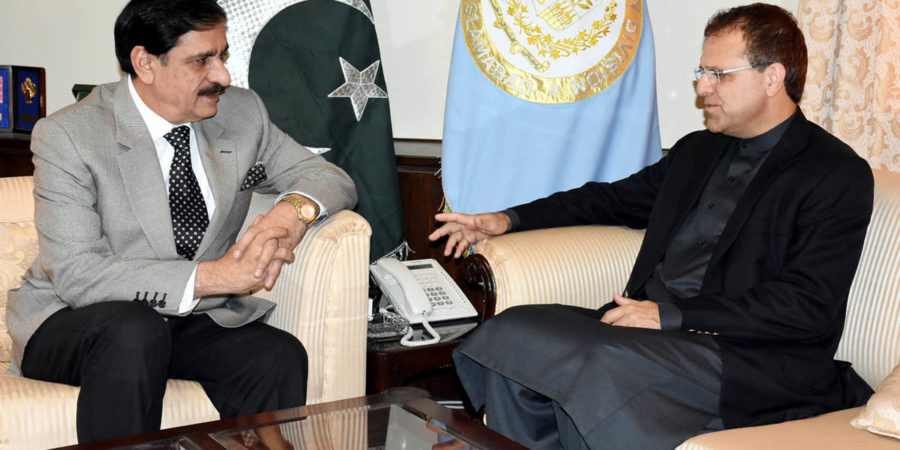 ISLAMABAD, OCT 20 (DNA) – The Ambassador of Afghanistan in Islamabad Mr. Omar Zakhilwal called on National Security Adviser Lt. General (R) Nasser Khan Janjua this afternoon to exchange views on bilateral relations and ongoing efforts for peace and stability in the region.  NSA received the Ambassador with great warmth and cordiality.
Reflecting over the latest developments in Pak-Afghan relations, both expressed their satisfaction over the recent improvement in bilateral relations in the backdrop of General Qamar Javed's Bajwa visit to Kabul.
They stressed the importance of seizing this opportunity to take this relationship forward in the positive direction.
NSA shared with the Ambassador his vision of a shared and prosperous future with Afghanistan. He underlined that the great promise of trade and connectivity in the region cannot be realized in the absence of peace and stability in Afghanistan and a friendly and cooperative relationship between the two neighbours.
Ambassador Zakhilwal reciprocated the warmth and feelings of the NSA for Afghanistan and its people. He welcomed the increasing confidence in Pak-Afghan relations and the positive momentum particularly generated after General Bajwa's visit.
The Ambassador fully agreed to seize this moment collectively and reiterated the desire to build on present positivity to turn Pak-Afghan relations for better in the interest of peace, stability and development.
After very constructive and cordial discussion, both sides agreed to keep the positive momentum and to overcome all problems and irritants through better understanding and regular contacts at all levels.=DNA
==========