Over 89 countries taking part in China Kunming import and export expo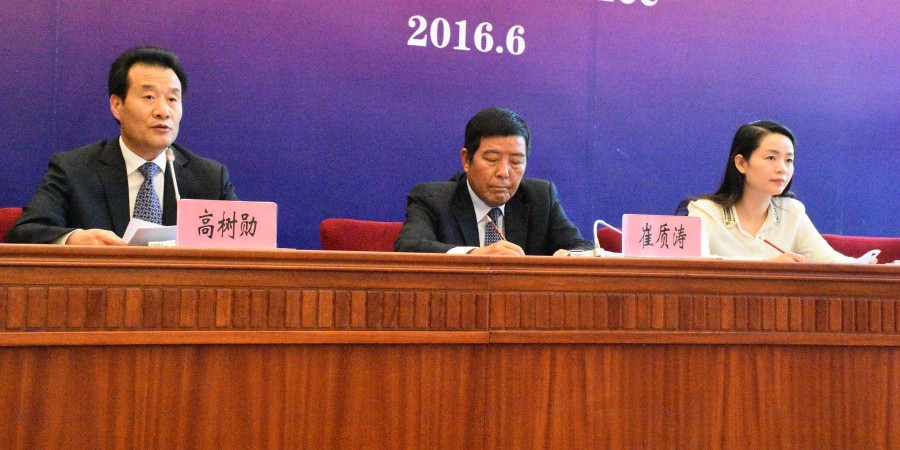 Ansar Mahmood Bahtti in Kunming
KUNMING, CHINA (DNA) –Mr.  Gao Shuxun, Secretary of Party Leadership Group of People's Government of Yunnan Province and Chairman of the Executive Committee of the 4th China-South Asia Expo has said over 89 countries are taking part in the 24th China Kunming import and export commodities fair this year.
He gave these details while briefing the international media persons attending the fair. Three journalists from Pakistan are also part of the international media group covering this mega event.
He further said, co-hosted by the Ministry of Commerce of China and the People's Government of Yunnan Province, the 4th China-South Asia Expo and the 24th China Kunming Import and Export Commodities Fair is being held under the theme of Amity, Sincerity, Mutual Benefits, Inclusiveness and Win-win Cooperation.
"I wish to hereby extend my warm welcome to all friends from both at home and abroad in presence, and express my sincere appreciation for your attention and support to the socioeconomic development of this Province! My special thanks also goes to all the foreign journalists coming from afar', he added.
He said various foreign dignitaries such as 5 heads of state, i.e.. Abdulla Maseeh Mohamed, Speaker of People's Majlis of Maldives, Trinh Dinh Dung, Deputy Prime Minister of Vietnam, Nanda Bahadur Pun, Vice President of Nepal, Hor Namhong, Deputy Prime Minister of Cambodia, and Sonexay Siphandone, Deputy Prime Minister of Laos, are attending the the Expo and the Fair.
Besides 35 ministerial-level officials, 24 foreign governors and mayors, including those from sister provinces and prefectures, 9 foreign ambassadors and 13 consul-generals in China will also be present at the events.
He told the media people that a  larger number of exhibitors and attendees. Guests from 89 countries and regions in Asia, Europe, America, Africa and Oceania have already confirmed their participation in the events, including exhibitors from 65 countries and participants from 72 countries.
"We will also embrace representatives from 29 provinces, regions and municipalities all over China. The total number of exhibitors will register about 5000, half of which are overseas ones. 155 renowned enterprises will join in the exhibition, an increase of 78% compared with 87 of last year. They are: 13 companies listed on the Fortune Global 500 like KIA, LG, Foxconn, Huawei, and China Resources, 10 of the Domestic Top 500 such as CRRC, Haier, Baidu, and Tencent, and other 68 prominent firms from both at home and abroad including Amore, Cuckoo, China Tower, and DJI-Innovations. Up to June 10, more than 74,000 tickets of the events have already been sold to the visitors".
He added, the foreign-funded cooperation projects inked at the events will touch upon agriculture, manufacturing, new energy, tourism, environmental protection and information. Increasing number of businesses have been making the best of opportunities offered by the crucial platform of the Expo and the Fair, where various merchants are gathered, to vigorously attract investment and seek for cooperative partners, achieving targeted and pragmatic results.
Besides, China-South Asia Think Tank Forum, the China-South Asia Technology Transfer and Innovation Cooperation Conference, the ASEAN Overseas Chinese Entrepreneurs Conference, the GMS Economic Corridor Forum, and the China-South Asia and Southeast Asia Arts Week, etc will also take place.
The executive committee has actively worked with the departments of customs, quality supervision, and inspection and quarantine, to set up temporary customs warehouses. We have carefully selected out and introduced the logistics organs to offer all-around door-to-door solutions to the exhibitors, and have chosen the exhibition service providers with highly efficient, well-regulated, and specialized teams to ensure the orderly running of the Expo and the Fair, he added.
To ensure the Expo and the Fair a success, Yunnan Province has pooled up efforts province-wide and called on different departments, prefectures, cities and people from all walks of life to be fully committed to the preparatory work. =DNA