Nine Bollywood stars who actually born to Pakistani parents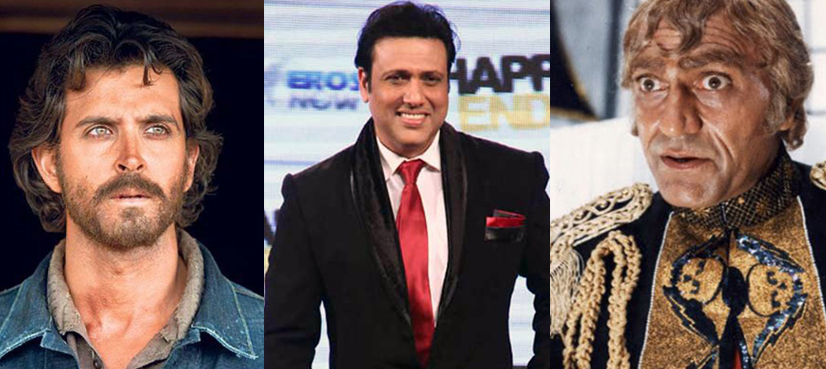 There are many Pakistani aspirants artists seek to work in the Bollywood as we have already watched a number of Indian flicks featuring Ali Zafar, Mawra Hocane, and Fawad Khan. Interestingly, some of the Indian cinema legends either born or have roots deep seated in Pakistan. These are few names of legendary Indian cinema stars having Pakistani origins. Born as Sampooran Singh Kalra in 1934 in Jhelum district of Pakistan, he picked pen name Gulzar. He is a legendry writer, lyricist, poet and movie director. As a writer, Gulzar has penned some of the finest scripts and lyrics known to Bollywood, and he also wrote and directed the 1988 Serial Mirza Ghalib.
The 'Dil Se Re' lyricist has also won numerous National awards and as many as 20 Film fare awards too.
Govinda is a famed Indian actor and a comedian.
Govinda's father, Arun Kumar Ahuja, was also an actor who was born in Gujranwala, Punjab to a Punjabi family.
Mr. India's Mogambo, Amrish Puri, was born in Lahore on 22 June, 1932 and started out his career in 1970s.
The former Indian actress was born in Karachi to a Sindhi speaking family on 2 September 1941.
Sadhana was named after her father's favorite actress-dancer Sadhana Bose. Her father was the elder brother of actor Hari Shivdasani, father of actress Babita.
Hrithik's roots stem all the way back to Pakistan. His paternal grandfather, who was a well-known music director, was born in Gujranwala, Punjab. Whereas, his maternal grandfather J Om Prakash was born in Sialkot, Punjab.
The former comedian actor in Indian movies was born in a family from the Karimpura locality of Peshawar.
'Mera Nam Joker' movie actor was born in Peshawar, Pakistan in 1924. He was a noted actor, director and a producer of the film industry.
Kapoor was awarded with two national awards and nine Filmfare awards. A consummate actor, his performance in the movie Awara is ranked by the Time magazine as one of the top ten greatest performances in cinematic history.
The tragedy king of Bollywood, Dilip Kumar was born as Mohammed Yusuf Khan in Peshawar in 1922. His career has spanned over six decades with over 60 films. He was awarded the Padma Bhushan, the third highest civilian award in India as well as the Nishan-e-Imtiaz, the highest civilian award in Pakistan.
Kalnayak movie actor's parents were from Pakistan. Sanjay's father Sunit Dutt was born in Jhelum, Punjab and his mother, the legendary Nargis Dutt (born Fatima Rashid) was also a Pakistani born actress, with origins in Rawalpindi, Punjab.